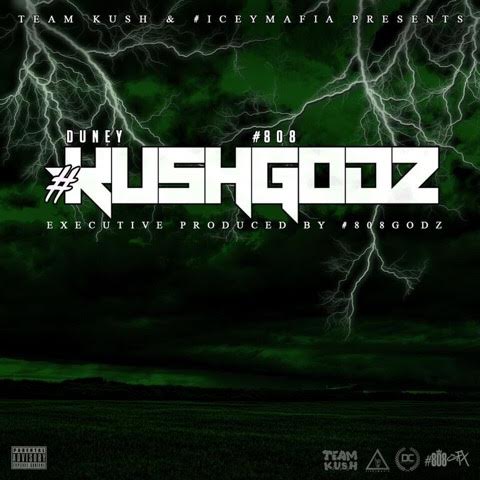 Duney Kush has taken virtually no breaks in 2016, working hard to create a buzz around his name in the land of entertainment, Los Angeles. After leaving his city of Dallas to pursue the fast-paced industry out west, Duney has made massive strides in his career. Now, his newest project #KUSHGODZ is hitting the cyber-waves, and it's not disappointing.
Earlier this year, Duney flew home to Dallas to surprise his mother on her birthday. While in the D, super producers #808Godz hit up Duney to knock out a track while he was in town; they sent over five beats the next morning for the Kush leader to check out. By the end of that day, Duney had written five different songs to all five beats, and recorded them later that night. Thus, #KUSHGodz was born.
Duney Kush on the project: "We decided to call it #KUSHGodz, obviously for Team KUSH x #808Godz. So I wrote, recorded and completed KUSHGodz in one day. The next day, I was on a flight back to LA.
© 2016, Niyah Nel. All rights reserved.