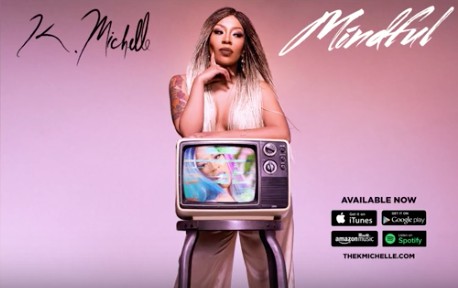 The industry, the media, & whomever else may always have a mouthful to say about K. Michelle, but you must respect one thing about the Memphis songstress–she keeps it all the way real.
She's put her life, & more specifically, her love life on display throughout her entire career, whether it be through her reality TV show appearances, or whether it be through the music. Either way, K has always been a very honest open book.
With a new album on the way titled More Issues Than Vogue, K unleashes new music to accompany her first two album leaks, Not A Little Bit & Ain't You. These two records serve as a normalcy for K. Michelle as she sings heartbroken love ballads. Her latest release featuring T-Pain titled Mindful is a tune that may take fans by surprise as they aren't used to hearing K. Michell bust a few bars over a track. Who knew she had a little rap game?
This record is more upbeat & hip; very different from what we're used to on her albums. Whoever was the inspiration behind this joint, it sucks to be you, but thanks for the music!
Listen below.

© 2016, Niyah Nel. All rights reserved.