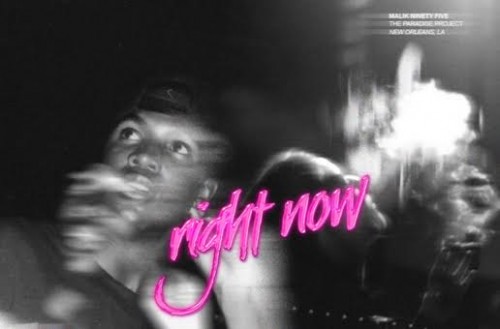 After making waves with the recently released "Link Up," New Orleans artist Malik Ninety Five returns with another promising single in "Right Now." Everything about the track, from the production to the hook, to the verses, proves that this kid is definitely one to watch as we move into 2017.
"Right Now" embodies exactly what you'd want to hear from a modern Hip-Hop track that stays true to the genre's roots, while pushing it forward. Malik's rhymes are tightly constructed and weave a story about questioning the present and what life can bring, while the hook takes that message and turns it into a straight-up earworm. Likewise, Malik's production is crazy-engaging thanks to its head-nodding drums, thick bass, and finely looped vocal sample ooo-ing in the background.
Like "Link Up" before it, "Right Now' continues to build the anticipation for the New Orleans native's forthcoming new record, The Paradise Project. And even though we'll have to wait until late April of next year to hear it, TPP is sounding like it'll definitely make some year-end lists come December 2017.
"Right Now" is now available for stream and download through all major digital retailers, via EMPIRE Distribution.
© 2016, Eldorado2452. All rights reserved.