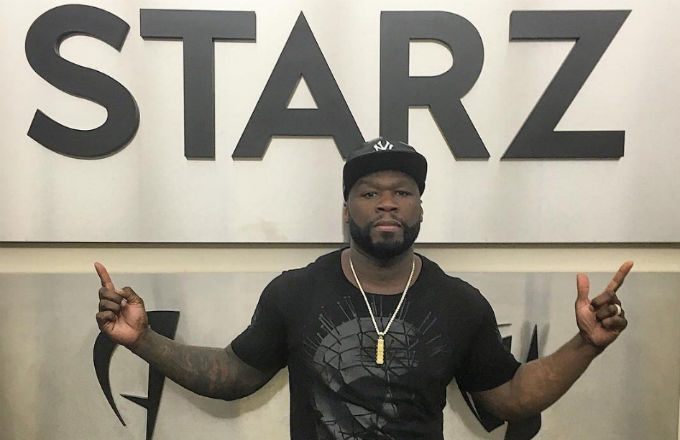 Curtis Jackson is taking over television as he is launching another series with Starz. If you enjoyed the Power series, then you should look forward to his new superhero dram series,"Tomorrow, Today."
Starz, who recently extending their contract with 50, will air "Tomorrow, Today" on September 18th. The series is based on a screenplay 50 wrote about a mad prison doctor doing an experiment on a falsely imprisoned veteran from the south side of Chicago. The plan was to turn the veteran in to create some sort of super villain that's trained to kill. Unfortunately, doc's the experiment back fired and the villain turned into a savior who used his power for the betterment of mankind.
Starz and 50 are both excited about the new series. In press release 50 said, "I am looking forward to continuing my relationship with my Starz family, we have had great success together on "Power" and I am excited to get going on all of our upcoming projects together. I knew Starz would be the perfect home for Tomorrow, Today. This project is very personal to me…creating it, writing it, finding the best team for it and I will continue to be involved every step of the way," said Jackson.
"We're excited to develop this series with Curtis to showcase his producing skills with this unique storyline," added Carmi Zlotnik, managing director of Starz.
Power has already received record breaking success as episode one of Power Season 3 was Starz's most watched original series in network history. Premiere viewership increased by a mind-blowing 58% over Season 2, and 389% from Season 1. Both parties are looking for that same success with Tomorrow, Today."
With the addition to "Tomorrow, Today," 50 took it to Instagram to share another series that's in the works called "Black Mafia Family."
© 2016, KevKeise. All rights reserved.