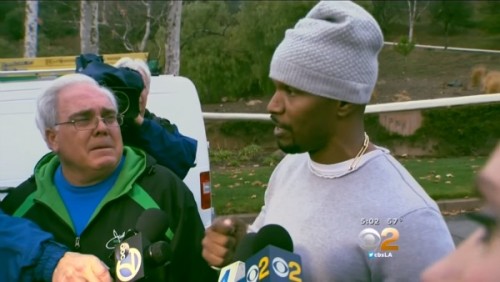 Last night, a drunk driver crashed into a drainage ditch right in front of the residence of Jamie Foxx. The actor-singer heard a loud noise and immediately rushed outside and pulled the driver out of the car right before the truck exploded in a ball of fire.
Watch the intense news report below.
© 2016, Oktane. All rights reserved.