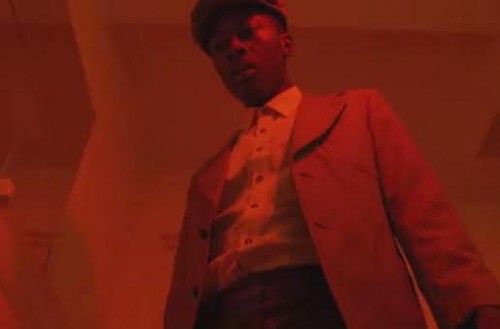 New York-by-way-of-Florida artist, Shacar shares the cinematic and haunting new visuals for "Ghost," a bluesy joint about heartbreak and letting go from his upcoming EP, Chapter Two: Absent Hotel. NYC, 9PM.
The song's vibe is captured beautifully by director Peter Pascucci, a NYU Tisch School of the Arts student who previously worked with Shacar on his trippy "Head in the Clouds" visuals. Pascucci uses the rising vocalist's sing-song approach to his advantage here, placing Shacar in the shoes of an old-school charmer crooning his tune to a former lover.
There's also plenty of heady imagery thrown around, including a borderline-chilling scene in a bathtub that unravels within the video's narrative. Not to be overlooked is the guest feature from Santos, who kicks his dead-eyed verse while spread across jagged rocks. Most of the video, however, takes place within the Village Vanguard, the iconic venue where John Coltrane gave some of his best performances in the 1960s. And that's only fitting given the jazzy vibes of "Ghost," which was produced by the sunshine state's, PointBlank.
For those unfamiliar with his work, Shacar has been steadily building a following through a string of live shows and standout singles, such as "Ghost" and "Head in the Clouds." Make sure to keep an eye on the kid, as it's only a matter of time before the rest of the world catches on.
In addition to the video release, the track itself is now available for stream and download through all major digital retailers via NY indie label Paradice Records. Stay tuned for July 18th release of Chapter Two: Absent Hotel. NYC, 9PM, which will be available for free download, exclusively through AudioMack.
© 2016, Eldorado2452. All rights reserved.