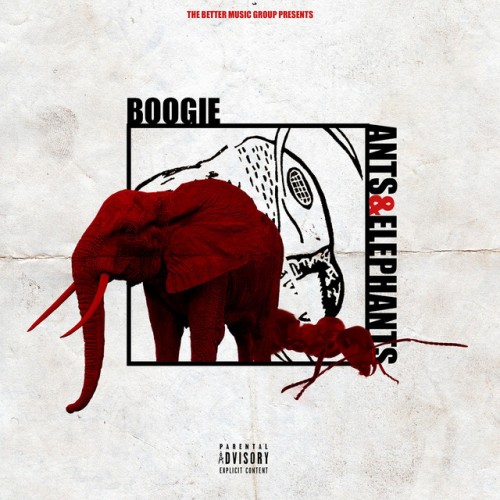 Many ideologies are associated with the phrase "there are mice, and there are men". Rising Hip-Hop artist Boogie has flipped that same belief into his own interpretation with his latest project drop, "Ants & Elephants," dishing out 11-tracks laced with REAL verbiage and raw thoughts for the Hip-Hop lover.
Originally from New York, Boogie provides those same gritty flows that put The Big Apple at the forefront of the culture, and provides the soul he's gained from being influenced by Virginia as well throughout the project.
There are a few collaborations featured on the project with artists like Bobby Blaze, J. Black, "The Moose," and many others. Shoutout to The Upper Room Studio out in Hampton, VA where most of this project was recorded. There's a conglomerate of greatness happening over there.
Listen below to the latest works from a real emcee by the name of Boogie. Keep it locked for more material coming from Boogie as it surfaces.
© 2017, Niyah Nel. All rights reserved.