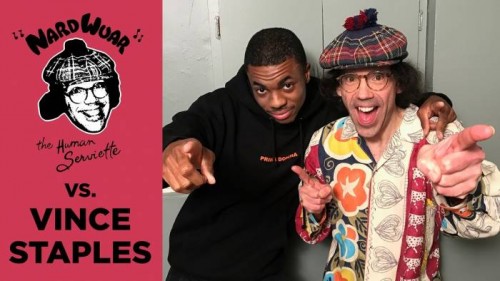 Nardwuar chimes in with a brand new interview and this time he talks with Northside Long Beach, CA's own, Vince Staples. In typical Nardwuar fashion, we get to see some quirky antics wrapped in introspective questions about Staples musical taste.
Watch the interview in it's entirety below.
© 2017, Oktane. All rights reserved.