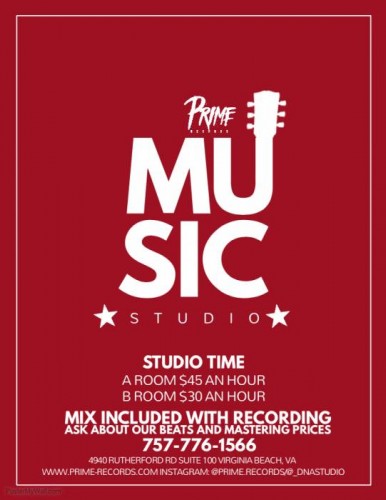 DNA Studios located in Virginia Beach, VA is becoming the premiere facility to create the sound that's helping to shape the 757 music scene today. The studio is in conjunction with PRIME Records, both owned by Brian "Biggz" Booth.
Biggz has worked with a plethora of namely artists in & out of DNA Studios, including Gucci Mane, Rick Ross, Free Way, Young Crazy, Lil Boosie, Moneybagg Yo, Blu, WillTheRapper, EarthGang, J.I.D., Levi Carter, Bizarre (from D-12), as well as Bubba Sparks.
While managing to juggle his busy schedule, Biggz also landed an audio engineering position at Thomas Crown Recording Studio in Virginia Beach, VA, previously owned by super-producer, Timbaland.
For more information on DNA Studios, visit their website at https://www.prime-records.com.
© 2017, Niyah Nel. All rights reserved.