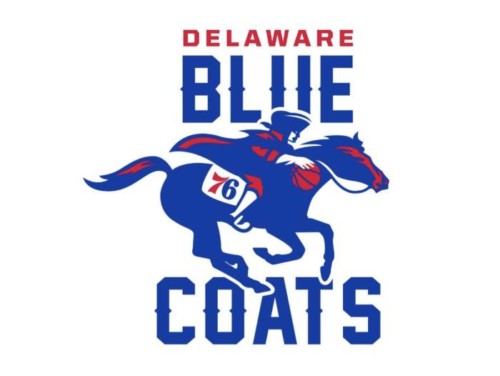 The Delaware Blue Coats, the NBA G League affiliate of the Philadelphia 76ers, announced today that Matt Lilly has been named the team's interim General Manager. Lilly, who previously served as the team's Director of Basketball Operations and Scouting, receives the promotion following former Blue Coats General Manager Elton Brand's appointment to General Manager with the 76ers.
"I'm very excited for Matt as he assumes the role of interim General Manager for the Delaware Blue Coats," Brand said. "He is a bright, young basketball mind that I worked closely with during my time in Delaware and I'm thrilled that he's earned this opportunity. Matt is a well-respected and established member of our organization and I know that he will grow the culture of both the 76ers and Blue Coats."
Lilly, who originally joined the Delaware organization in 2015, will oversee the opening of the all-new 76ers Fieldhouse in Wilmington. In his fourth season with the Blue Coats and his sixth in the NBA G League, Lilly has served both Delaware and the Erie BayHawks in a number of capacities. Last season, as Director of Basketball Operations & Scouting for the Blue Coats, Lilly managed the team's day-to-day operations and directly supported Brand with scouting input and roster management. With an emphasis on player development, Lilly has seen six players earn NBA call-ups (with three players being called up multiple times) during his Delaware tenure. In 2017-18, Lilly oversaw the first season of two-way contracts in the G League, when NBA rosters expanded from 15 to 17 players during the 2017 offseason, and each team was permitted to sign up to two players to two-way deals.
Prior to Delaware, Lilly spent two seasons with the Erie BayHawks. The Stevensville, Maryland native served as Video Coordinator and Director of Basketball Operations & Analytics for the BayHawks during the 2013-14 season. He holds a Bachelor of Science in Sport Management from Towson University.
"I'm excited for the opportunity to serve as interim General Manager of the Delaware Blue Coats," Lilly said. "I especially want to thank Elton Brand and his staff for their support. Elton's been an incredible mentor to me, and his professionalism and ability to lead have been truly impactful on my career. Being able to interact daily with someone with his perspective, as a former player, has been invaluable to me. With a new head coach in Connor Johnson and a new home at 76ers Fieldhouse in Wilmington, it's an exciting time for the Blue Coats. I look forward to growing our program both on the court and in the community."
Follow @eldorado2452 on Twitter and Instagram for all your Philadelphia 76ers, Delaware Blue Coats, NBA and sports news.
© 2018, Eldorado2452. All rights reserved.