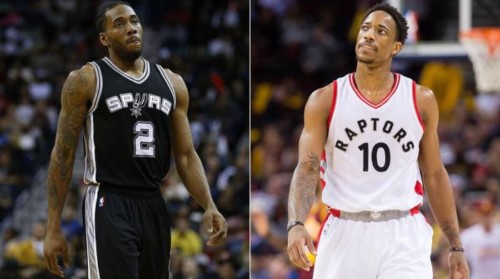 Well the saga on where is Kawhi Leonard playing next season is over. It's official now, the Spurs and Raptors are both moving in a new direction.
On Wednesday, the San Antonio Spurs traded Kawhi Leonard and Danny Green to the Toronto Raptors for DeMar DeRozan, Jakob Poeltl and a protected 2019 first-round pick a move that shocked the entire NBA.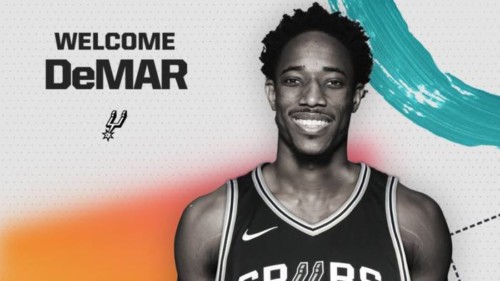 This is a big move for Toronto Raptors GM Masai Ujiri who is taking a big risk in trading for Kawhi Leonard who will be a free agent in the Summer of 2019. The Raptors can offer Leonard a five-year, $190 million contract next summer but if Kawhi leaves for free agency, he can make $144 million on the open market.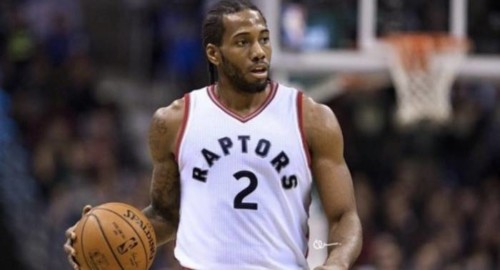 According to ESPN, DeRozan, a four-time All-Star, has three years and $83 million left on his contract, including an early-termination option for the 2020-21 season.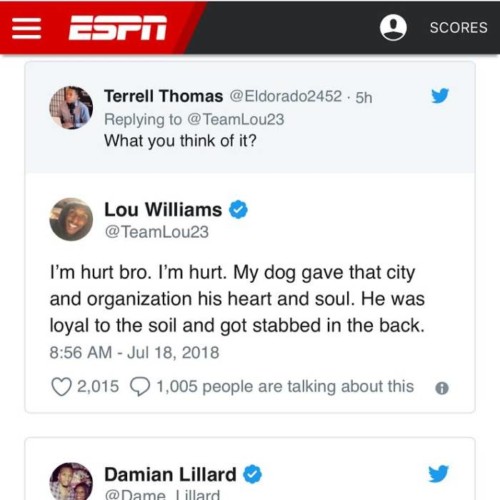 Much of NBA took to social media to react to this blockbuster trade. After reportedly being told he wouldn't be traded, DeMar DeRozan was shipped to San Antonio. Players across the league feel that this move will hurt the Raptors in the free agency market in the future. NBA stars Lou Williams, Isaiah Thomas and others send heart felt message speaking on the NBA being a business.
I think this move is great for players and we may see the best from DeMar DeRozan playing for Coach Pop. Who do you think won this trade? Will Kawhi Leonard stay with Toronto next season?
© 2018, Eldorado2452. All rights reserved.