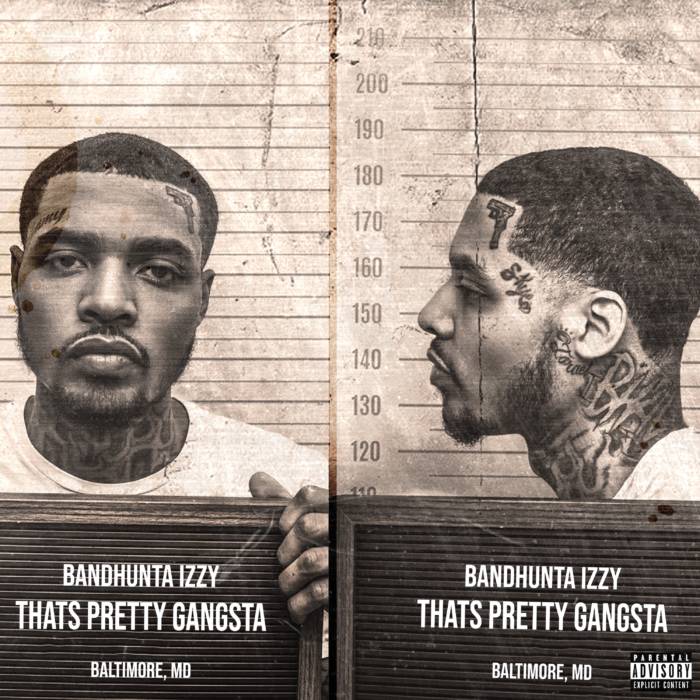 Riding the viral popularity of his homage to 50 Cent's infamous 1999 cut "How to Rob," (3.8M YT), Baltimore's Bandhunta Izzy released his latest project That's Pretty Gangsta !
Positioning his new EP as a warm-up for a bigger release coming this winter, Izzy shies away from having a lot of guest features, choosing only to work with YFN Lucci for the most melodic song on the 9-song project, the ladies-first anthem, "Have It All." The 22-year-old rapper pulls inspiration from his drill heavy bangers while grabbing the attention through his hybrid street style and clever punchlines.
"The title is a play on words because females see me and think, 'Damn, that's a pretty gangster' and dudes look at my life and the way I move and think, 'Damn, that's gangster." There's always been a quality to my life because of the way I look. Once people get to know me, I'll often hear, 'I thought you were going to be stuck up but you're sociable just like everyone else.' People don't know that I can be really silly and goofy. The cover art reflects the title and ties in my song "How To Rob" by showing a mugshot of me getting locked up for robbing everyone I mention in the song."
© 2019, Seth Barmash. All rights reserved.