Dear Cardi B,
"Thank you for the amazing opening scene of your most recent visual experience, "Press" Directed by Jora Frantzis. The whole entire HipHopSince1987 organization would like to encourage you to do all the outrageous things that come to your beautiful mind, its working."
-The Press
With a the heavy flex in the bars as usual, an addition of choreagraphy and a movie like story line, Cardi deserves a few more million to add on her already 25 million youtube streams. "Press" cover art was just a preview to the compelling and revealing works for her new hit single. Tune in tell us what you think!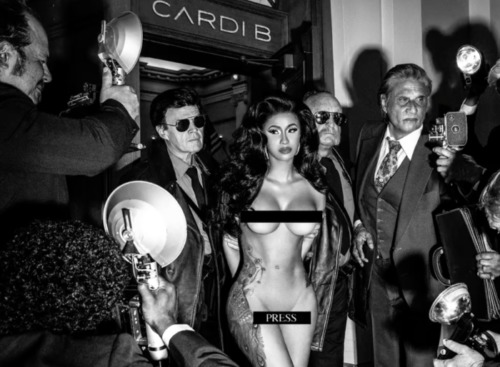 Cardi B – Press
Stream/Download: https://cardib.lnk.to/PressID
Subscribe for more official content from Cardi B: https://CardiB.lnk.to/Subscribe
Follow Cardi B
http://cardibofficial.com
Tweets by iamcardib
https://Facebook.com/TheCardiBFanClub
http://Instagram.com/f/iamcardib
http://Soundcloud.com/IAmCardiB
Exclusive Bardi Gang merchandise available here: http://smarturl.it/BardiGangMerchYT
Director: Jora Frantzis
Producer: Jay Tauzin
Exec Porducer: Kareem Johnson
Prod Co: OverScene
SVP of Marketing: Marsha St. Hubert
Digital Marketing: Anthony DePadua & Justin Grant
The official YouTube channel of Atlantic Records artist Cardi B. Subscribe for the latest music videos, performances, and more.
© 2019, Wilde Tuna. All rights reserved.