Welcome to the first post of Omi's Grapevine, a daily blog where I talk about a couple trending topics from the previous day, while adding my little flare. The subjects will range from music, fashion, movies, tv, etc. I want this space to be as interactive as possible. So, feel free to comment below, add me on IG to continue or begin a friendly debate. Let's hop into it.
It's been three years since we have gotten an album from Rihanna, but have no fear we will be seeing something from her real soon that isn't makeup or lingerie related. This project has been years in the making so we know it will have great content and give the fans a taste of what they have been waiting for. Sorry to say that it won't be music lol, it seems as though Ri Ri has taking a page out of Queen Bey's book and is set to have a documentary directed by Peter Berg himself on Amazon. The singer/actress/fashion icon/everything will be raking in 25 million dollars. I love Ri Ri, I went to see her during her latest Anti tour, watched majority of her acting gigs, including, Guava Island and Oceans 8. Do you Ri Ri, creatives work their tails off to be able to make the moves she is making. She's doing what she wants and isn't boxing herself in. Live your best life.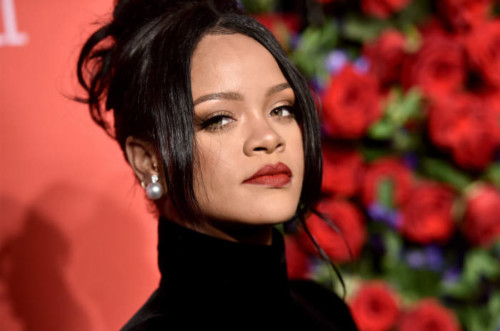 It's been nine months since the world has lost Nipsey Hustle, even if you weren't a die-hard fan of his music like myself you still felt the pain because his impact was greater than his music. We all know and love his partner Lauren London, she's the girl everyone wanted to be friends with so when we saw her in pain all prayers and thoughts went to her. Puma X Lauren London released a touching and powerful promotion video introducing her Puma collection which left the world speechless. I know watching the last scene of the video which showed her standing with a straight face, bob hair cut in the same spot where the infamous image of her with long flowy hair on a white horse with Nipsey by her side was both empowering and comforting. The strength of a woman is truly amazing. The icing on the cake was the poem written by Samantha Smith who is Nipsey's sister! One of my favorite line that lingered with me was "Does life birth us twice?", I must have watched it 20 times. If you haven't seen it I have provided a link below.
https://www.youtube.com/watch?time_continue=14&v=6CfldD53MSg&feature=emb_title
These two woman have shown strength in different ways. I admire both of them and will support and patronize whatever they put their name on. Follow me on IG @Omi__wan__kenobi. If you have any topics you want me to talk about feel free to comment below. I will see you guys on the grapevine tomorrow!!
© 2019, Naomi. All rights reserved.