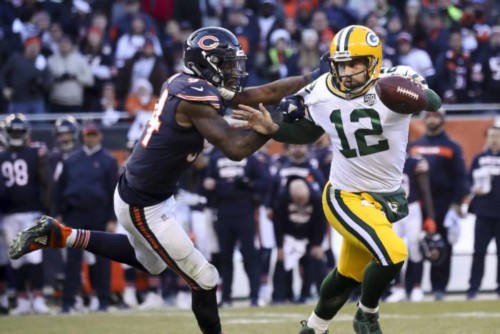 Are you ready for some football? The day many NFL fans have been waiting on for months is now here. The 2019 NFL season kicks off tonight as the NFL celebrates their 100th season in action.
Tonight, the oldest rivalry in the NFL takes place as Aaron Rodgers and the Green Bay Packers are on the road to face Khalil Mack and the Chicago Bears. The Bears and Packers faced each other in week 1 of the 2018 NFL season with the Packers winning (24-23).
The Bears and Packers have been squaring off against each other since 1921 with the Packers currently leading the series (97-95). I'm sure that tonight, the Chicago Bears will be looking to bring their wins in the series to 96 wins.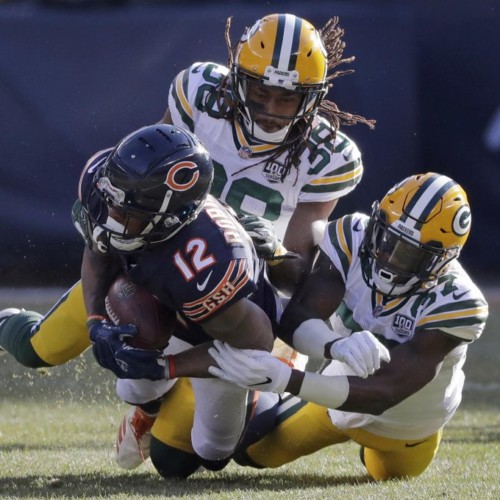 I expect tonight's game to be a true gridiron battle. Aaron Rodgers and the Packers have a new head coach in Matt LaFleur and the new pair are looking to have a great debut. The Chicago Bears still remember losing in the playoffs last season and they are a team on a mission this season.
Look for the Green Bay Packers to come out running the ball most then usual to set the Bears up for the play action. Aaron Rodgers will pass for over 287 yards and 2 touchdowns. The Packers running game will be responsible for 88 rushing yards and 1 touchdown.
The Bears are known for their tough defense but I think tonight the Bears will look like the Kansas City Chiefs. The Bears will come out passing the ball and Bears quarterback Mitch Trubisky will pass for 304 yards and 3 touchdowns. Khalil Mack and the Bears defense will make a big play to seal the deal.
Packers 24 Bears 31
Follow @eldorado2452 on Twitter and Instagram for all NFL, sports and entertainment news.
© 2019, Eldorado2452. All rights reserved.