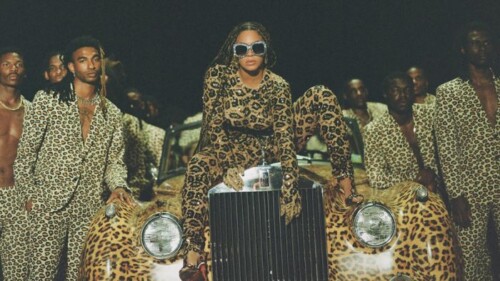 The track highlights assistance from Shatta Wale and Major Lazer. 
Today observes the debut of Beyoncé's profoundly foreseen Black Is King, a visual collection that was propelled by a year ago's The Lion King: The Gift. What's more, one of the standouts from The Gift, the Shatta Wale and Major Lazer-helped "ALREADY," gets an astonishing music video to go with the music release. The visual clip is brimming with dancing and upper echelon, with Beyoncé being found in an assortment of dynamic locations, paying tribute to African culture and, as the tune's verses involve, the Black kings worldwide: 
"Long live the king, you a king, you know it, king already, already, you know it, top everything, everything, you know it, king already, already, you know it/
Mind, body, soul, got a king body…/"
Ghanian star Shatta Wale likewise shows up in the video clip, having his place both alongside Beyoncé and in front of his people to continue to king mantra.
The R&B icon likewise released a special version of The Gift, which removes the interludes from the original in place for three extra tracks. Numerous others can be seen in various worldwide areas participate on the high-vitality movement that the visual clip depicts. 
The Lion King: The Gift was released back in July and concurred with the photorealistic remake of The Lion King, which Beyoncé featured as Simba's partner Nala. The soundtrack album ends up being effective, arriving at the number two spot on the Billboard 200 much thanks to 54,000 album proportional units sold during its first seven day stretch of release. In a public statement, she clarified her aims behind the calculated venture: 
"This is sonic cinema. This is a new experience of storytelling. I wanted to do more than find a collection of songs that were inspired by the film. … It was important that the music was not only performed by the most interesting and talented artists but also produced by the best African producers."
© 2020, Jonathan P-Wright. All rights reserved.