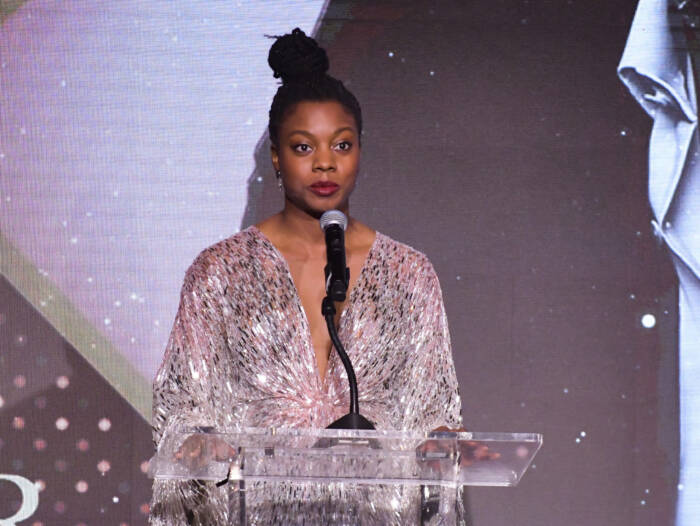 DeCosta was as of late tapped to direct the 'Captain' Marvel' continuation. 
Nia DaCosta has allegedly joined the Captain Marvel 2 group and is set to coordinate the up and coming spin-off. The news, which was first announced by Deadline, makes DaCosta the first-ever Black woman to direct a film in the Marvel Studios brand series. 
DaCosta has been having some fantastic luck since guiding her non-mainstream film Little Woods in 2018. She was hence hand-picked by Jordan Peele as a co-author and director for his Candyman revamp, which is normal for later this year. The film was initially set to hit theaters this June, yet was delayed to an October delivery date due to COVID-19. 
"I always loved horror when I was younger; I just loved all creepy films. Candyman was one of those movies that scared the sh*t out of me," DaCosta said during a Vulture profile. "I remember it aligning so well with me being in middle school, although it came out a few years before I was in middle school. In the bathroom, people would either say 'Bloody Mary' or 'Candyman.'"
"Today, I understand that it's special because it has a Black antagonist in a very white space…" she added.
In a meeting with Jezebel, DaCosta additionally talked on the limitations she's felt as a Black female movie producer. 
"I think there are a lot of narratives that get imposed on female filmmakers and filmmakers of color," she said. "I know I personally get asked like, 'Oh, you do you wanna read this script about this Black person?' Or, 'this script about the oppression of Black people?'" And I'm like, 'Is it good?'" 
"On the one hand it's like, we definitely want a Black woman to tell the story about this Black woman," she continued. "But it's also sort of like, you can only tell those stories."
DaCosta's forthcoming Captain Marvel spin-off is scheduled for commercial release in July of 2022
© 2020, Jonathan P-Wright. All rights reserved.