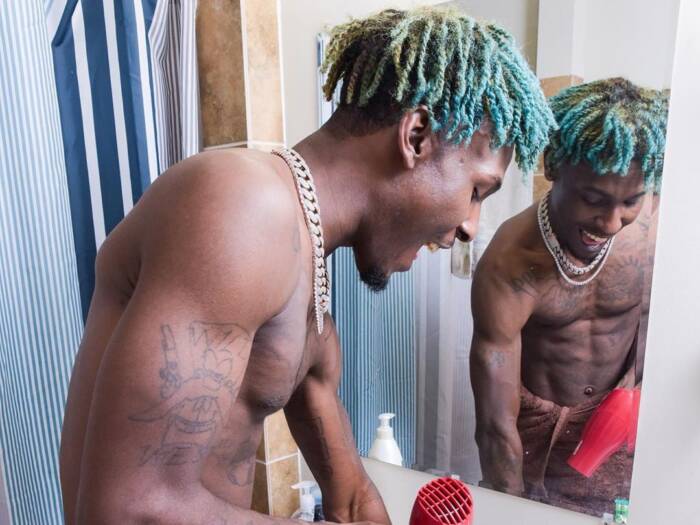 I couldn't sleep last; my mind was racing a million miles per hour. When you're in pursuit of creating generational wealth, it's the road less traveled and not for the light-hearted. 
Drinking Aquahydrate water and Red Berry Ciroc remains the breakfast of champions for diehard journalists.  Standing on my balcony at the Fontainebleau Hotel, panoramic views of Miami brings an immediate smile and allows me to be thankful for another day above ground.  
I'm on assignment with RNH Magazine, and one of my assignments is to review "Juice Tape 2" by Ferris Mueller.    Room serviced just arrived with my customized flatbread pizza and sweet potato souffle.  I slide on my Powerbeats 3 on my left eardrum and play the first track "Summer Juice." 
The keys on the track immediately give me that 90's Hip-Hop vibe.  The musical synchronization between his lyrics and emotions on the track meshes perfectly. 
One of the main ingredients in creating a hit record is "tone."  The tone of Ferris's voice resonates on the track as if the Hip-Hop God's anointed him. 
Lyrically, his words paralyze the mind and penetrate your heart to feel his pain and spirit.  When he said, "I grind harder than my daddy, and I'm gonna pass that to my seed."  Throw 100 at hoe nigga like a dancer.  His words are bold, unapologetic, inspiring, and invokes a pattern of potential musical greatness.  Ferris Mueller's rap delivery echoes patterns of Andre 3000 infused with Nipsey Hussle's raw energy. 
The lead single "Summer Juice" illuminates the power of Hip-Hop through "One Mic."  Every young hustler sitting on the front porch dreaming of buying the block and living out their dreams, Ferris Mueller is the new visual blueprint for success.  His rap bravado calculated and leveraged powerfully within his music.  
The Juice Tape 2 contains 14 tracks of his life story and provides a classic hustler soundtrack for Millennials.  My masseuse just arrived and my bottle of Le Chemin du Roi, so my mood is like Pharrell (Happy) right now. I sent DJ Waffles a text saying, "Ferris Mueller got "NOW."  Hip-Hop is the #1 music genre worldwide.  Ferris Mueller solidified Hip-Hop with "Juice Tape 2".  I'm following my gut, and I never question my moves.  
View this post on Instagram
© 2020, Jonathan P-Wright. All rights reserved.