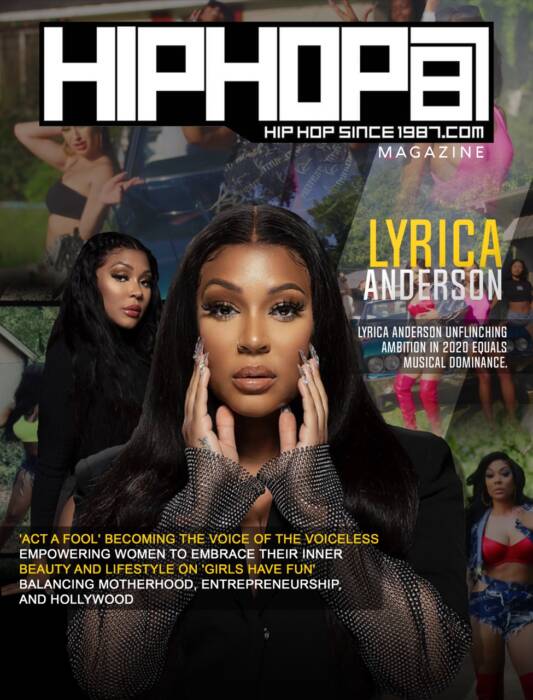 Protecting your mental health is vital in 2020. Every month I lay on a Corinthian leather couch and express my deepest fears, aspirations, and personal secrets to a therapist. I have an appointment tonight, and it's been a rough October.
Most people believe earning a six-figure income, driving a foreign sports car, and living at 6-star hotels equals pure happiness. However, these life components a meaningless without 'love.' My selfish ambition suffocates any possibility of love in my atmosphere.
I'm standing on the balcony of my 'La Mer Presidential' suite at Fontainebleau. Having a private wrap-around furnished balcony has many advantages for its guest.
Lyrica Anderson's music speaks to my soul and stirs up deep emotions and vulnerabilities. Her latest single 'Act A Fool' is a reflection of my own love life. I'm slowing sipping on my Platinum Deleon Tequila, and 'Act A Fool' blares through my 'Beats By Dre' Pill speakers. 'Act A Fool' is a grim reminder of how easily circumstances can change in the game of love and leverage. As the sunsets before my eyes, a peaceful, calm breeze brushes against face Lyrica's words creates instant flashbacks of my relationship failures.
When you listen to 'Act A Fool' from a males perspective, it 'G-checks' your manhood; however, it empowers you never to fumble another one's heart.
So if you wanna act a fool Baby I can act up too Heard you out here breaking rules Playing games I can't lose
Yeah yeah Think I won't do you dirty (aye) You must not really know me (yea) That melanin keep 'em on me (yea) Shooting shots like they Kobe (yea) Got a bad girl, your Rihanna I shouldn't even have to remind ya Gave you the ball you dropped it That's not my fault I'm sorry
Got a million ni**as hollerin' everyday And p***y gettin' thrown my way But I decline Now I don't wanna hear you say how hard it is to fight temptation
Now I don't wanna hear how bad it hurts when I go pull a you on you Funny thing about these fuckin' tables is they turn, they always do
'Act A Fool' is a global anthem for any self-absorbed, egotistical, and misguided person who doesn't value the price of a diamond. I lost my diamond and witnessed her marry another man who respected the real bond of love.
Few things empower me to cry in this world; a broken heart is undefeated. I'm headed to see my therapist, and Lyrica Anderson delivers unparalleled music therapy with "Act A Fool."
© 2020, Jonathan P-Wright. All rights reserved.