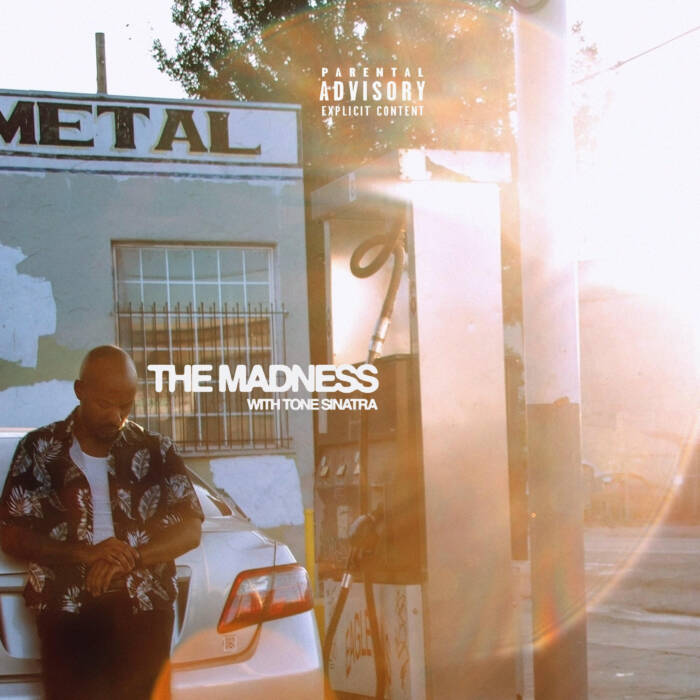 Check out a new track titled "The Madness" that just dropped from Bay Area-based artist, Caleborate. 
Trading melodic verses with buzzing, LA-based, 18-year-old newcomer Tone Sinatra, the duo shake off the weight of the world and soak up the sun with their hand hanging out the window of the rental. Pairing hard-nosed bars with winking, effortless quotables, Caleborate and Tone float and harmonize over glimmering, bass-knocking production.
The dreamy slapper is produced by Mikos Da Gawd, the Soulection White Label veteran with credits for P-Lo, G-Eazy and Rexx Life Raj. He and Caleborate recently teamed up on "Only 4 Tha Real," featured on the FIFA '21 Soundtrack released earlier this month by EA Sports.
"At the time I made the record, my life was moving really fast — I was traveling around a lot, overseas, state to state, to work and make money. I wanted to make a song that matched the pace and speed of my life, and came up with "The Madness," Caleborate shares with us.
Stream "The Madness" below, and follow Caleborate on Instagram to stay up-to-date with his releases. 
Caleborate's music has accumulated over 75 Million streams, with top tier editorial placements including Spotify's Most Necessary, Alternative Hip-Hop, Alternative R&B, and Mellow Bars, and Apple Music's BARS, Chill Rap, Alt Rap, and The New Bay.
The Sacramento-born, Bay Area-bred artist Caleborate sprang onto the national scene with 2015's Hella Good, named the year's best album by SF Weekly. Followed up by 1993 (2016), Real Person (2017), and Hear Me Out (2019),
Caleborate has toured across the world, delighting crowds from Rolling Loud to Outside Lands to Paris Hip-Hop Festival. His stand-out COLORS show "Clicquot Shower" dropped this past January, and his track "Caught Up" recently appeared in the film 'Shaft,' starring Samuel L. Jackson. His next LP will be released in early 2021.
Song Link:
https://soundcloud.com/caleborate/the-madness-feat-tone-sinatra
Follow Caleborate:Instagram / Twitter
Follow Tone Sinatra:Instagram / Twitter
© 2020, Seth Barmash. All rights reserved.