The driven, educated- music producer, composer, arranger, "Fontainn" is well on his path of musical success. With an ear for Hip Hop, R&B, Pop, Film Scoring, Drill and a few of other music genres, he devotes his knowledge, ear, time, and experience to present the world music with personality, sway, and originality to differ from the rest. His production has helped mark the inner styling's of various artists he'sproduced for. His music is often reflected as clear, dynamic, direct, melodic, and well orchestrated- to say the least. He is mentioned as "having the gift", of musical talent. Born on April 25th, Fontainn was raised in the rough/historic city of Newark, NJ. At the age of 3, his aunt Marion Gayles, (classical singer), introduced him to various kinds of music (i.e. classical, pop, gospel, rock, and, jazz. Music became his main influence and further influenced by producers including Timbaland, Noah "440" Shabib, Swizz Beats, Rico Love, Rodney Darckchild Jerkins, Cardiak, London On Da Track and many more. ‍ Fontainn has attended The Institute of Audio Research (IAR), located in NYC in Jan 2008. He has dedicated his time to learn the ins-and-outs of music – i.e. Digital Music Production, Business of Music, Mixing, and ect. Fontiainn has been labeled by one of his instructors as a "pre-prodigy" and one having the "Golden Ear". Established in 2013, Fontainn has founded the production/entertainment company "Podium Muzik", with active works with Fred The Godosn, Driicky Graham, Damar Arron, 80 Reef, Bakeman Global, Papi Storz, Abyss, R.A.P. Phenomenal, Venomiss, Chris Major, Money Carson, and many more. Also, having work with various Grammy Nominated songwriters and producers such as Terence "Delivery Boy" Odige, Nelson Frank, Sekay Olyphant, and more. Even as a landmark, Fontainn's productions has been placed on Hot 97, Madison Square Garden, iHeart Radio, The White House (CNN) and more..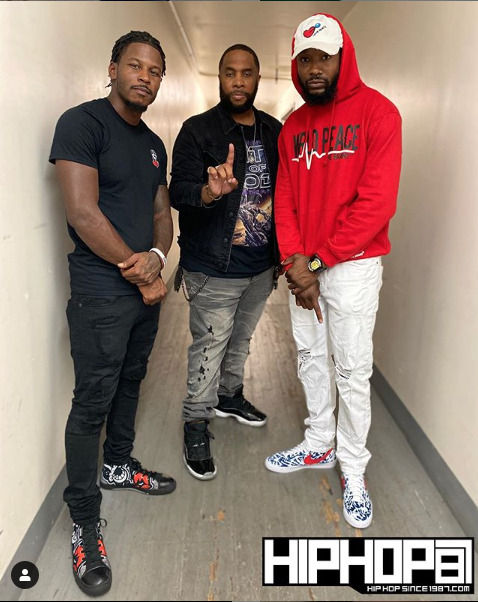 @Iamfontainn (Instagram) @Fontainn (Twitter)
video Shot and Edited By RomeSince1987
© 2020, Wilde Tuna. All rights reserved.