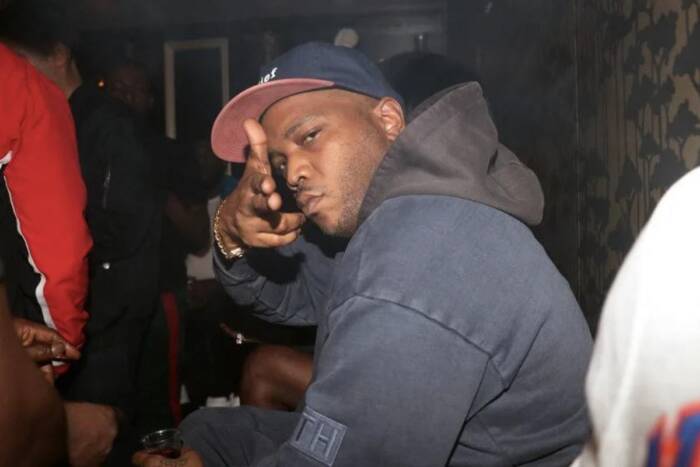 Dyce Pan Assisted in the Project
Styles P released his recent solo project In May called 'Styles David: Ghost Your Enthusiasm,' which includes 15 different tracks from the Yonkers legend as well as added support from ItsTheReal, Snyp Life, his LOX brothers Jadakiss and Sheek Louch, and more. He reveals a new look this week, from the project assisted by Dyce Payne "Ghost Vibe," in which Styles was caught wearing his heart on his sleeve over production from Supa Stylez:
"Life full of pain, how could I complain, when everybody around me probably feels the same? You could count the stops on the train, but you couldn't count the drops in the rain/
Not even when it drizzle, lotta nas had fires, seen this s fizzle, from no dedication to the craft, before rap, I had dedication to the av's, see the weed deal and make the medication last…/"
The featured visual was created by Streetheat and showcases Styles P and his team who seem to be handling business with a few Chinese associates amid the Coronavirus pandemic, out of which, one person is his New York rhyming partner China Mac. At the end of the clip, it seems as though all is well for all the parties involved in the visual.
Apart from his own releases, Styles P has returned to the fold with his LOX cohorts and are getting ready for the release of their next studio LP Living Off Xperience. The trio have already released the project tracks "Loyalty & Love", "Gave It To Em" and "Bout S ***" which was assisted by DMX. Even with his fans fed, Styles has prepared a sequel to Styles David: Ghost Your Enthusiasm already, about which he spoke on social media:
"My next solo album is already done !! Y'all better stop playing with me !!!"
© 2020, Jonathan P-Wright. All rights reserved.