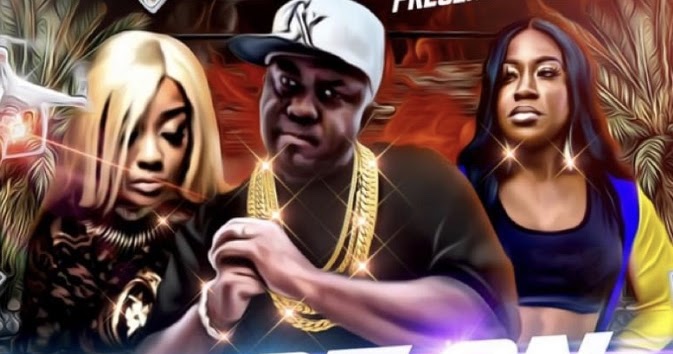 I AM PIRANHA!!!! Cleveland native Piranha walks a different path and views life from multi-color lenses.
Her musical dictation and symmetrical "GOD-FLOW" speaks truth to power and inspires the inner hustler within every young Millennial pursuing greatness. The vocal command displayed on "FOOT ON GAS" illuminates "PIRANHA's" matchless rhyme delivery and raw instincts for controlling the moment. Her impact on "FOOT ON GAS" leaves nothing to the imagination.
Born and breed Texas native "MS JAY BANG" injects a royal flow pattern on "FOOT ON GAS." Every vowel and consonant rolling off her tongue wets the appetite of the listener in real-time and mesmerizing their imagination.
The sheer beauty of "MS JAY BANG's" rap skillset lies within her ingrained fortitude of balancing risk versus reward. Very few people possess the ability to paint vivid pictures via words and claim street certification. When "MS JAY BANG" speaks, you have no choice but to pay attention. Her presence on "FOOT ON GAS" is equivalent to "Remy Ma" on "Lean Back."
Fort Worth, Texas native JLC is a legend in his city and state.  For 5+ years, JLC and his global music imprint "AAG Digital" has fed the streets with "quality" street music and visuals.  Boasting 2,000,000 digital streams across all platforms in the last 36 months, JLC doesn't disappoint with "FOOT ON GAS."  The musical relay race of PIRANHA, MS JAY BANG, and JLC bring home the gold medal and AAG Records plants it's flag atop Hip-Hop's Mount Everest.
© 2020, Jonathan P-Wright. All rights reserved.