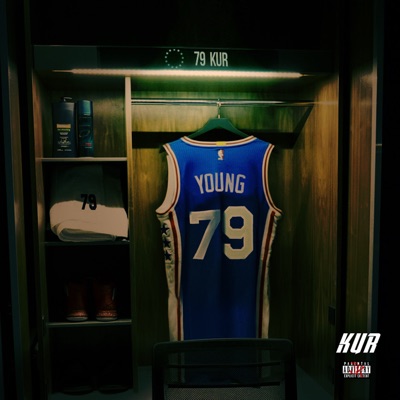 Renowned Philadelphia artist Kur recently dropped "Young 79," an EP totaling 5 tracks, all hits, no misses. Its pretty hard for Kur to disappoint, with a beyond organic fan base and effortless lyricism, there is no telling how close his big break is — the work-ethic is there, and the music is undeniable.
Young 79 is one of many masterpieces. His bodies of work are always of quality. To name a few,  "180," the "Born Broke, Die Rich" mixtape with Dave East, "Spare Me," and most recently, Young 79, Kur delivers calculated bars and melodies every time with noticeable improvement each time he releases a project! For a sample of what Young 79 has to offer, check out "80%" (prod. by Certifyd and Bizzness):
To stream all of Young 79, click here.
© 2020, alanna. All rights reserved.