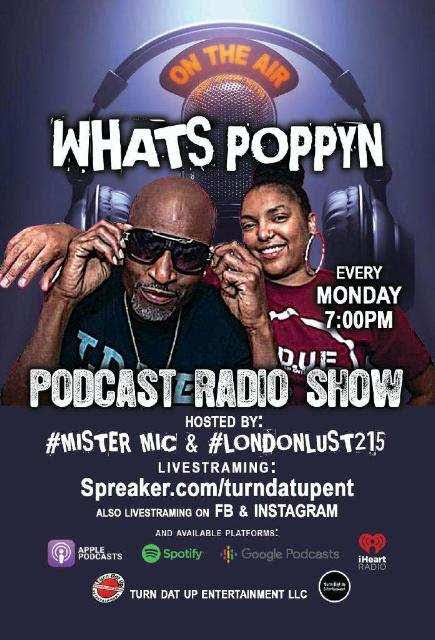 Mister Mic and LondonLust215 have one of the hottest media platforms on the rise in entertainment right now. They are based in Philadelphia, Pa and the dynamic duo have their radio show "#WhatsPoppyn". With everyone doing some sort of media now it's only but so few that stand out. Mister Mic & LondonLust215 are looking to take over the industry, with "#WhatPoppyn" radio. They speak on various topics that cover sports, music, politics and everything else in entertainment.
Mister Mic speaks on the vision with LondonLust215 "We two people who just love radio and the podcast game, we voice our opinions" LondonLust215 adds on as well "We get a lot of hate but that just comes with the game, but love us or hate us we gonna tell it like it is". They've been building their platform and the best as yet to come.
Instagram.com/turndatup215
https://www.instagram.com/londonlust215/
© 2020, @BWyche. All rights reserved.