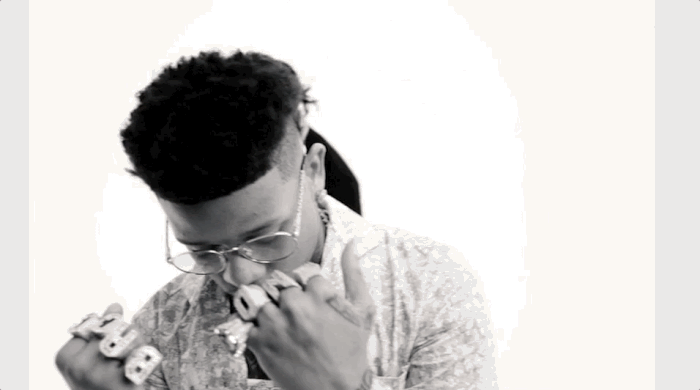 The Dallas-based "That's On Me" rapper, Yella Beezy's just released a new track and video, "On Fleek" featuring Gunna along with the announcement of a 12/4 release date for his upcoming album, Blank Checc which he's been teasing this year with his previous releases "Headlocc" feat. Young Thug (30+ million streams) and "Solid" feat. 42 Dugg.
This week, Yella Beezy voted for the first time as well, and helped to get other people in his community out to the polls, making an appearance at a Dallas church to encourage voters (he's very community minded). He's been increasingly vocal on social media about his love for and the need to support black women, including his son's mother D'Andrea who threw him a massive birthday party last month. He's also been on a major health kick since the beginning of Quarantine and has lost a lot of weight by working out, playing basketball, and adopting a pescatarian diet. Lastly, he's a huge sports fan, used to play Basketball and Football in high school, and plays pickup games with his celeb friends like Chris Brown etc.
© 2020, Seth Barmash. All rights reserved.