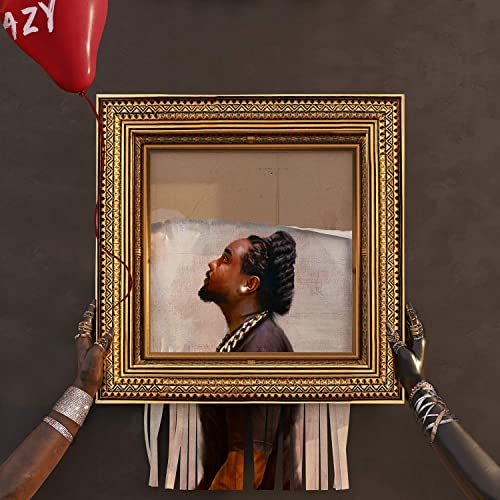 Wale drops a thought-provoking visual mini-movie for his amazing song "Sue Me". The visual was directed by Kerby Jean Raymond and was written by Kerby Jean Raymond and Cameron Robert and is starring Lucas Hedges. The visual is a perfect match to the energy of the record with a great storyline to match the song! Check it out below and let us know what you think in the comments and stay tuned to HipHopSince1987.com for more work soon from Wale!
a m ss ng p eces production
Supervising Producer: Luigi Rossi Producer: Francesco Rizzo Producer: Josh Sondock Warner Records Commissioner: Akila Robinson
Cast Mom: Erika Rolfsrud Dad: Gerald McCullouch Brother: Mason Pregent Barista: Jean-Pierre Cherestal Cops: Marc Lyons & Andy Lucien Coffee Shop White Guys: Xavier Markey-Smith &  Ben Salus Cinematographer: Todd Martin 1st Assistant Camera: Jasmine Chang 2nd Assistant Camera: Oliver Finley 1st Assistant Director: Lionel Cineas 2nd Assistant Director: Wendell Sisnett 2nd 2nd Assistant Director: Jerry Aquino Location Manager: Don Shapira Truck PA (ART/PROD): Michael Pratt Truck PA (G&E/CAM): Kirk Cameron Truck PA (G&E/CAM): Rushane Henry Production Assistant: Xiomara Demetrius Production Assistant: Sasha Abed Production Assistant: Callum Stembridge Production Designer: Pili Weeber Art Director: Brad Bailey Set Dresser: Cyrus Howlett Graphic design: Preston Thompson Graphic design: Malaika Temba Graphic design: Nel Sparkman Gaffer: Austin LoCicero Best Boy Electric: Riede Dervay Best Boy Electric: Emma Penrose Key Grip: Matt Foundolis Best Boy Grip: Ace Buckley Boom Op/Mixer: Joe Damico Costume Designer: Eric McNeal Stylist Assistant: Thalia Saint-Lot Stylist Assistant: Hassan Boone  HMU: Sage White HMU Assistant: Allyson Watkins Wale Hair Artist: Mimi Braids Rock Paper Scissors NY Managing Director: Eve Kornblum Producer: Lisa Barnable Editor: Chris Mitchell Assistant: Ollie Nevin MethodProducer: Katie Kurtzman Artist: Aaron Nietz Heard City Sound Design + Mix: Elizabeth McClanahan EP: Sasha Awn —————————————————————————————————————————————– "Wow…That's Crazy" out now: https://Wale.lnk.to/wowthatscrazy https://twitter.com/wale https://www.instagram.com/wale/ https://www.facebook.com/waleofficial/ https://soundcloud.com/walefolarin https://spoti.fi/2qlMNET http://www.walemusic.com/
© 2020, Seth "Digital Crates" Barmash. All rights reserved.