Portland Trail Blazers guard Damian Lillard joined ESPN's Mike Greenberg as part of the network's The Return of Sports special Monday and said Irving raised some quality points (around 1:50 in the video):
As Shams Charania of The Athletic and Stadium shared, the NBA told its teams "a central goal of our season restart will be to utilize the NBA's platform to bring attention and sustained action to issues of social injustice"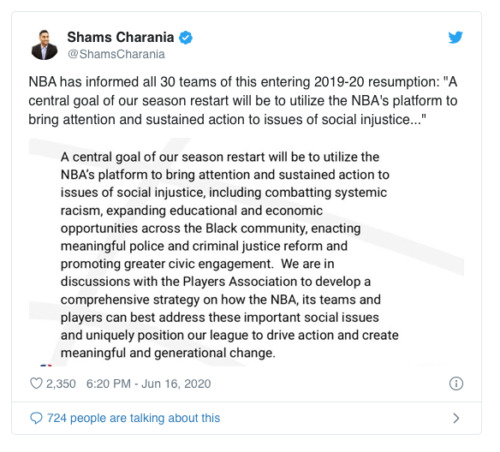 For now, the plan is to restart the season on July 30 with the 22 invited teams playing eight-regular season games each before a potential play-in tournament for the No. 8 seed and a traditional 16-team playoff format with best-of-seven series.
© 2020, Wilde Tuna. All rights reserved.