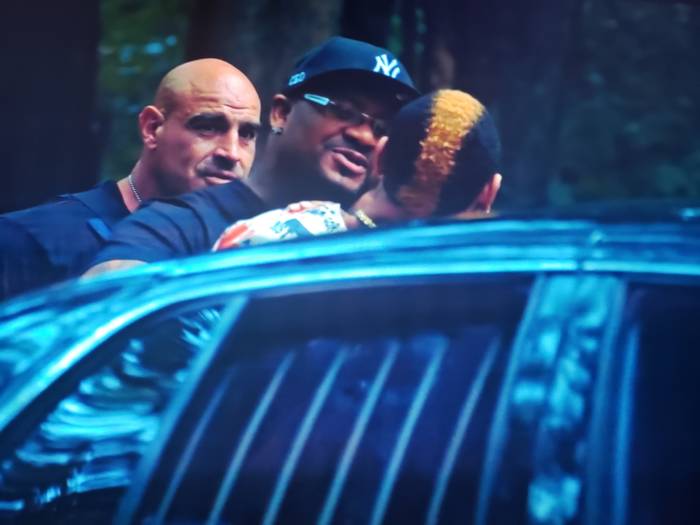 Fambino Murphy and his crew of hood notables take to the streets to prank, embarrass and torture their peers in the upcoming comedy, "Hood Pranks The Movie" which premiers Tuesday, April 27, 2020 at midnight.
Fambino's inspiration to bring "Hood Pranks The Movie"  to the big screen, is filled with pre-determined sequences of scripted scares that result in uncontrollable laughter. "I was tired of seeing people in my community looking uptight and angry," says Fambino. "It was after a friend pulled a prank on me, that I decided we all need to laugh more." Hood Pranks The Movie addresses real issues and stereotypes of the streets while adding special twists to deliver gut-wrenching laughter.
Directed by Mark Buddington who is known for shooting music videos for the likes of several known celebs, Hip-Hop Recording Artists such as Erick Sermon, Maino and Actor Jermel Howard make cameos in this funny film as well.
Under Fambino's moniker Fam Bam Entertainment along with Red Coral Films, "Hood Pranks The Movie", you can check out the trailer at www.hoodpranks.com  and it can be rented and/or purchased on that same site as well.
https://www.youtube.com/watch?v=iReHPTQF9JM
A hidden camera comedy based on the popular web series Hood Pranks. Creator Chaca Fambino Murphy takes these pranks to the next level with his team of Prankstaz in this hilarious feature. @fambinohoodpranks @alecobama @hoodpranksthemovie
© 2020, Seth "Digital Crates" Barmash. All rights reserved.