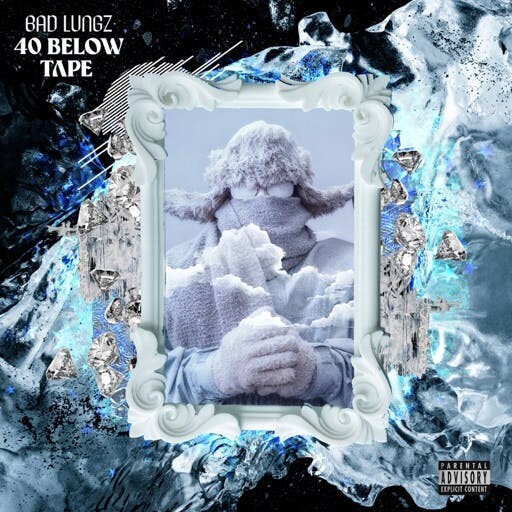 Bad Lungz drops a new 7-song project called "40 Below Tape". Bad Lungs mixes the sounds of Wu-Tang Clan, G Unit, Dipset, and E40 and is a product of studying the greats. He talks a lot about the importance of being yourself and this authenticity shines through this entire tape. The tape itself is a balance of lyrical wordplay and bars as well as solid hooks and songwriting. Standout tracks include "TDK90" which has an official visual as well as "What We Doin'" and "New Jerzey Drive". The naming of the tape is influenced by the balance Bad Lungz has as both artist and producer on these tracks.
In an interview with HipHopSince1987 Bad Lungz goes into detail about his production process and the inspiration behind creating the beats and songs for the "40 Below Tape". Make sure to tune in to the album, the video for TDK90, and his interview after the jump. Stay tuned to HipHopSince1987.com for more work soon from Bad Lungz.
© 2021, Seth Barmash. All rights reserved.