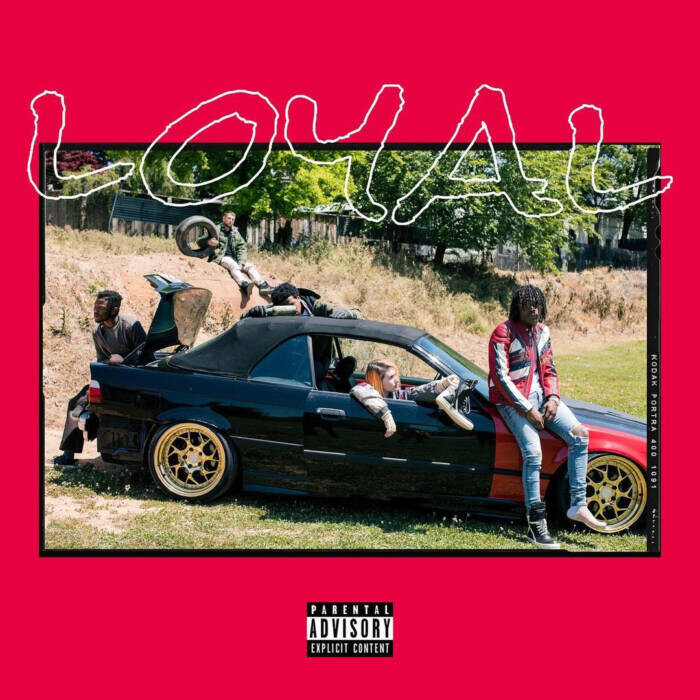 Skillfully weaving melody, emotion, and pearls of wisdom into his street stories, Booka600 always stands up for his brothers. Stressing the importance of being true to friends and oneself, Booka shares Loyal, his new project. A protege and close friend of Lil Durk, Booka shares his mentor's knack for articulating plainspoken truths about life in the trenches, but adds a sweetness and sensitivity that resonates even through his toughest moments. The new project expands the Only The Family rapper's arsenal of flows–he shows off a snapping, no auto pitter-patter on "Skrt Off" and makes a meal out of repeated phrases on recent single "London"–as he floats atop beats from producers like OTF's own TouchOfTrent and others. Exploring the deep sense of loyalty instilled in Booka by his mother and his OTF brethren, Loyal finds the South Side Chicago native getting a co-sign from some of the game's biggest rappers, as he rolls out the red carpet for Lil Baby, Gunna, and Lil Tjay.
"Loyalty is a concept I've been raised with, my mom instilled it in me," says Booka600. "I was taught at an early age to be there for my people, take care of them, feed into them, period. I base everything I've been going through on being loyal to my family, my friends, and to my fans. I've been there for my friends and they've been there for me through breakdowns, through arguments, it's about choosing them over the world. You might not see it today but they might save you from something that may happen in a few years. We embody the meaning of Only The Family."
Loyal continues Booka's steady rise to prominence that started with his 2018 mixtape Six Summers and 2019's Word To LA. He's a regular contributor to Only The Family compilation mixtapes, including Loyal Bros, the fourth OTF compilation tape, which dropped earlier this year. Booka's contributions included  "Apart" (2.4 million views), a tribute to his late OTF associate King Von, "JUMP," also featuring Durk, Von, and Memo600, and "Game Face," a collaboration with Tee Grizzley. With Loyal, Booka aims to prove that he can stand out on his own, even as he remains true to the bros who helped him reach the top.
"I feel a responsibility to be loyal with my fans because they are so good to me," adds Booka. "I keep them involved with my creative process and I try to keep my word with them. When I say I'm gonna drop I'm do my best to keep my promise. My fans have been loyal to me with the energy and interactions they send me – they tell me, 'I'm here with you, I'm rooting or you,' or 'I'm waiting on this song, you changed my life.' They let you know. That's who I do it for."
Loyal is available to stream everywhere via EMPIRE.
Booka's 5 Commandments of being Loyal:
1. Don't swtich up on your people
2. Don't be selfish with your people
3. Be with your people whether they are up or down.
4. Choose your people over material things, above life, I tell my brothers, "I love you more than I love life," and I mean that. I wouldn't trade you for nothing in this world.
5. If I go up, you go up. If I win, you win.
Buy/Stream Loyal: https://music.empi.re/loyalbooka
© 2021, Seth "Digital Crates" Barmash. All rights reserved.