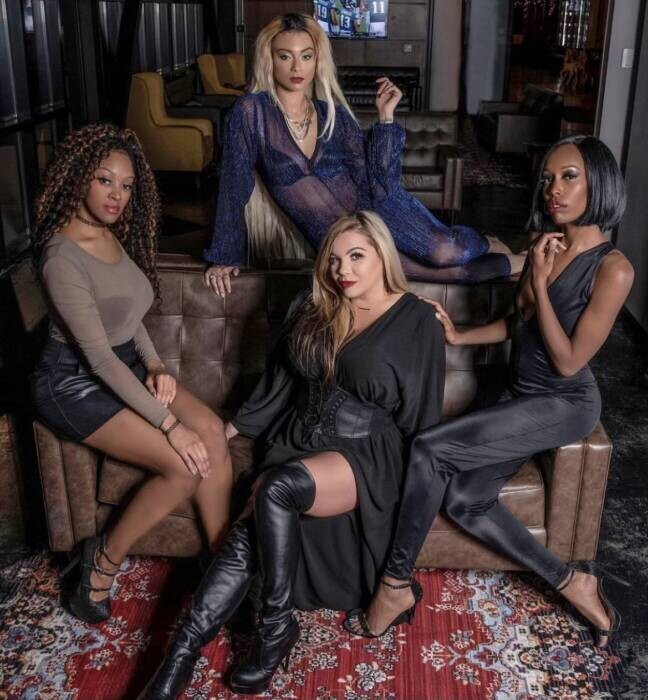 BY: Kim Coco
With 2021 New York City Fashion Week right around the corner and rumored to be the BIGGEST return to Fashion Week in ages, I was given an exclusive first look at one of the most anticipated collections expected to grace the runway this coming fall.
With Luxury Couture set to the lead the way this September, Fashion Icon and Celebrity Designer of KlosetSlayer, NJ Based Marcia Arnsparger Santiago opened up her closet and her heart to give an all access sneak peek into the brand making headlines. The interview granted was a once in a lifetime all access VIP pass in to KlosetSlayer by Marcia and she's doing it just in time for the launch of the brands highly anticipated Summer Swimsuit Collection. 

The Birth of KlosetSlayer
KlosetSlayer waslaunched in 2014 by New Jersey Celebrity Designer Miss Marcia Arnsparger Santiago. The brand, Marcia tells me is "an original concept and each piece from KlosetSlayer with definitely add originality and style to their Kloset while having them slay."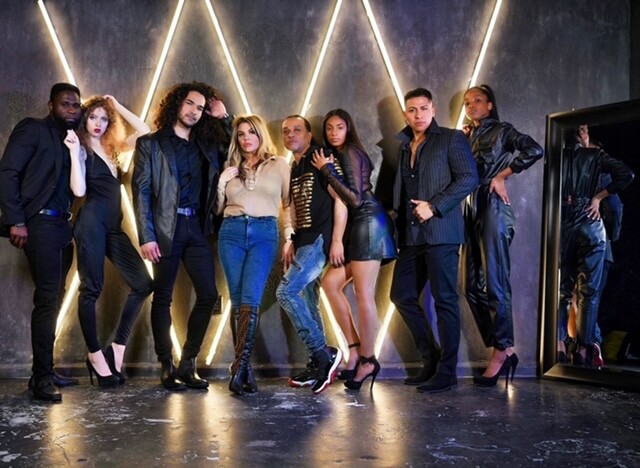 The brand is known for being "one of a kind designs offering widespread appeal ranging from Couture to Luxury Streetwear." Each piece that has ever been created in the KlosetSlayer collection started as a vision Marcia had and was eventually brought to life by the designer herself who prides herself on being hands on with each design every step of the way. "I am 100 percent hands on and chose all of my fabrics in person , once I have a vision or a design in my head i know exactly what type of fabric i will be looking for the garment district fabric shops in NYC know me on a first name basis."
Marcia, who learned to sew from her mother and grandmother at a young age, is involved in each part of the creative process from sketching to sewing samples herself, to traveling around the globe for pattern inspiration and design, and even coming up with the concepts for the brand's photoshoots. Marcia is there for it all. The willingness to return the blessings of her success was the driving force behind Marcia's dream of becoming one of the biggest Couture & Luxury Hand designers. Throughout her career, her mission has always been focused on giving back. She is both an Iconic Designer and humanitarian by heart. The loyalty and Love for Marcia runs deep as the team behind her and brand ambassadors haven't changed since the start, unless she is adding to her team. The team consists of: makeup artist – Jalissa Vasquez , Photographer- Curtis Taitt, KS Brand Ambassadors: Elona Hope ,Aisha McMillion, Sani Nicole , Seng Bethea , Chelsea Scalzo , Nette smiley , Cecilio perez , Sonel Normil , Edward droughn ,Javier Rivadeneira , Xtian Paige , Erica Adams , Saliyah Itoka 
Who wore it/ Red Carpet / Celebrity Clientele
Whether we are talking about the current collection or upcoming one, KlosetSlayer consistently launches pieces that are original in look and high end in style. That's why some of the biggest names in Hollywood have turned to Marcia for their red-carpet looks. The collection has appeared on the red carpet including front row during Paris Fashion Week where Marcia custom designed a jumpsuit worn by Claire Sulmers, founder and editor in chief of Fashion Bomb Daily.  Marcia tells me, "I put my all into every design but one of my favorite creations was definitely designing a gun metal couture jumpsuit for Claire Sulmers to wear at Paris Fashion Week to sit front row at a high end fashion show." 
Over the years Marcia's celebrity clientele has grown to include: Rae Holiday, Buster Camp, Duchi, Jourdin Pauline, Sydney Starr, Stephen Carty, Sharron Townsend, Jolene Goring, Saquon Keys, Amina Buddafly , Tony Sunshine, Pretty Lou, Jerzey Devil , Cuban Link ,Miss Nikki Baby , Rich Dollaz , Mariah Lynn , Zelle Swag , Black Deniro, Little Cease , Cuban Link, and Norman Freeman just to name a few.
Just this past spring KlosetSlayer made an appearance during the BIG PUN birthday tribute when Chris Rivers, son of Big Pun wore a KlosetSlayer face mask at the birthday tribute
KlosetSlayer Makes History
While the list of celebrity clients and ambassadors continues to grow, KlosetSlayer is the very first to make history as the ONLY independent Fashion Brand to be featured on the VH1 series Black Ink Crew New York during Season 9 where cast member Puma was seen wearing the KlosetSlayer Men's and KS Loungewear collection on the Season premiere. The brand has since made multiple appearances on the show and has become a favorite among fans and cast members alike. KlosetSlayer has also been shared on social media outlets such as Hollywood Unlocked, Perez Hilton, Savoy and more. 
https://sw-ke.facebook.com/KlosetSlayer/videos/tonight-we-made-history-as-the-first-independent-clothing-brand-to-be-featured-o/1480695569036864/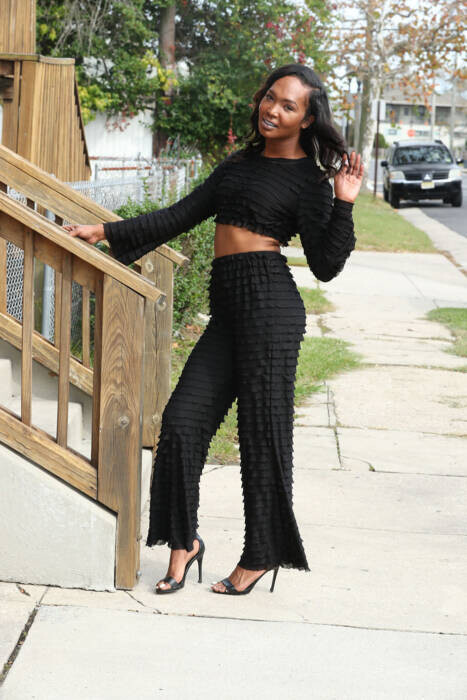 As a modern frontier in the fashion industry, KlosetSlayer is known for encouraging individuality with no boundaries and making their own rules. The brand is the very first to have had a transgender Cover Girl in 2014 to represent the brand. KlosetSlayer has been a longtime advocate and supporter of the group and has since grew their following within the LGBTQ community. Marcia's willingness to push the envelope and her mission to maintain self -expression is what helped gain the loyal following within the LGBTQ community. 
Current KlosetSlayer Collection
Currently the KlosetSlayer Collection consists of custom made designs and Luxury Couture Streetwear, LoungeWear, Fitness, Edgy Formal Wear and is gearing up to launch their swim line on June 30th. The collection caters to Men, Women, children and can also be worn unisex. The clothing can be dressed up for a night on the town, a red carpet event or dressed down if paired with sneakers and boots.
Shop The KlosetSlayer Collection: https://klosetslayer.online/25907-2/
The KlosetSlayer Loungewear Collection includes: Face Masks, Hoodies, Tee and Long Sleeve Shirts, Tanks, Shorts. Their Number 1 seller is currently the Uptown Hoodie Dress.
SHOP THE COLLECTION: https://klosetslayer.online/adult-clothing/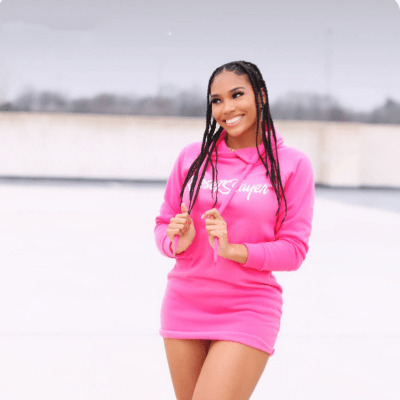 The KlosetSlayer Kid's Collection includes: Face Masks, Kids Hoodies, Shorts, tanks, and Tee Shirts
SHOP THE COLLECTION: https://klosetslayer.online/kids-clothing/
The KlosetSlayer Womens Collection consists of Classy , Sexy yet Elegant Leather and Lace Galore, One Piece Jumpsuits, 2 Piece Pant and Skirt Outfits, Dresses and Bodysuits.
SHOP THE COLLECTION: https://klosetslayer.online/klosetslayer-womens/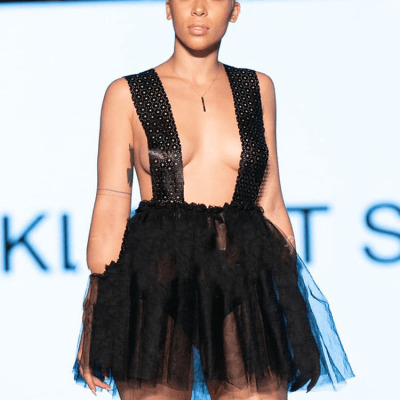 The KlosetSlayer Men's Collection consists of: Blazers, Jackets, and Pants
SHOP THE COLLECTION: https://klosetslayer.online/klosetslayer-mens/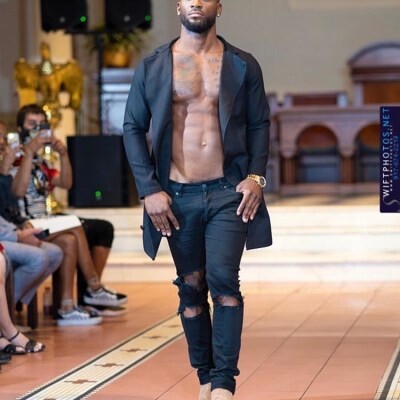 WERKKKKITOUTCollection
In 2021, Marcia launched the WERKKKKITOUT COLLECTION, the Fitness Collection, with her lifelong childhood friend Renita Taylor who is a Personal Trainer and Nutritionist. The collection is the new to KlosetSlayer and fans seems to love it. The line was created by Marcia and Renita, who met each other in first grade and remained friends since. Every piece in the Catalog of the WERKKKKITOUT Line is Purple and Green in color. The reason- KlosetSlayer is part of the Non- Hodgkin's Lymphoma Association as well as The Alzheimer's Society sharing 10 percent of their proceeds to each. Marcia is involved in the Non Hodgin's Lymphona Association because her husband is affected by the disease and Renita with the Alzheimer's Society as her grandmother is affected. Both women wanted to give back in their very own way and that's when the WERKKKITOUT design was born. Marcia tells me "we chose the colors Green & Purple because Green stands for Non- Hodgkin's lymphoma which my husband has been battling for 7 years and purple stands for Alzheimer's which Renitas grandmother has been battling for about 5 … Our goal was to raise awareness through or brand while giving to both charities at the same time."
Shop The Collection: https://klosetslayer.online/wio/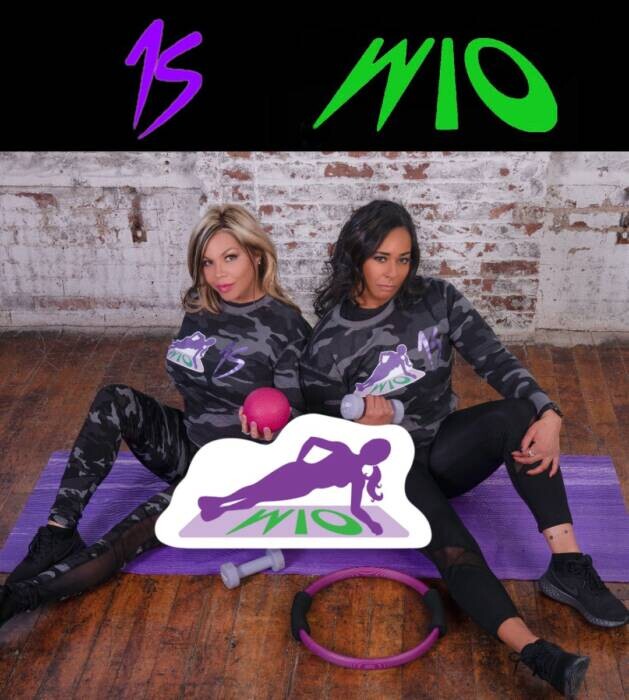 KlosetSlayer Swimswuit Collection Launch & #KLOSETSUMMERSLAYGIVEAWAY
The fashion industry and KlosetSlayer Fans are buzzing about the upcoming release of the summer swimsuit line expected on June 30th.  Marcia tells me what makes the upcoming KlosetSlayer Swimwear collection so special. "Our swimwear line caters to all sizes because we believe everyone should have a bathing suit they actually love. Our one piece's are made with exclusive slimming fabric to compliment your figure. And our men's trunks include zip pockets so you will never use your phone."
To celebrate the launch of the highly anticipated swim line, Marcia is running a VIP Giveway. The Giveaway which is named #KLOSETSUMMERSLAYGIVEAWAY will run from June 15th until June 25th with the designer creating KlosetSlayer Collection Packs that include the current collection and upcoming bathing suits. To participate in KlosetSlayer's #KLOSETSUMMERSLAYGIVEAWAY follow KlosetSlayer on Instagram for the official announcement.
IG: https://www.instagram.com/klosetslayer/?hl=en
2021 NYC FASHIONWEEK
KlosetSlayer has been slaying catwalks in multiple fashion weeks including NYC, AC, Philly Fashion Sizzle, and Elucid Magazine's Fashion Hub. Over the years the brand has made headlines and graced the cover of iconic fashion magazines which gained the brand international recognition. KlosetSlayer has graced editorials like Malvie, High Voltage, Institute and Promo Magazine and was featured in countless magazines including Vivid, Fault, Marika, IFashion, Elucid, and Chic just to name a few.
Now with fashion week quickly approaching, Marcia has announced That Black Ink Crew's PUMA and Ru Paul Drag Race cast member Honeydavenport are set to grace the runway in the KLosetSlayer Collection this September at Fashion week. Marcia also opened submissions for models and says she does not have a specific look, rather she looks for originality. One thing Marcia does tell me we can expect is certain music playing while her models walk down the runway in September. "Bad Bunny, Smoke Bulga , R&b Easy , J Balvin". To send your submission to KLosetSlayer for Fashionweek, emails can be sent to :
Email: [email protected]
Marcia Arnsparger Santiago, is the NJ based designer who has dressed some of our most favorite Celebrities in the KlosetSlayer collection, expresses her love for style, patterns and designs, drawing inspiration from causes that are closest to her heart, and has graced the cover of some of fashions biggest magazines just in time for the launch of KlosetSlayer's Summer Swimwear Collection and their big VIP Giveaway. Marcia, who is known for pushing the envelope in fashion, is changing the world and mind of many of us- for the love of couture and fashion one design at a time.
"We are huge donators to the cancer society as my husband has been battling the disease for 7 years . We are showing a new collection the September at New York fashion week and will have multiple celebrity models walking down our runway. We are the first independent Fashion and Brand to ever be featured on a series premiere on the VH1 so we are extremely proud of that . We are black and Latino her owned business and have had countless international fashion magazines feature of brand on the cover. We are so excited to show you what's next and are humbled by the love of our dedicated KlosetSlayer clients."
KlosetSlayer – Owner/designer : Marcia Arnsparger Santiago
Stay up to Date with on Social Media and for all Inquiries:
Booking/Press/ Media/ Business Inquiries: [email protected]
IG: @klosetslayer
Twitter: ​ @KlosetSlayer
Facebook: KlosetSlayer
Shop: https://klosetslayer.online/25907-2/
Website: https://klosetslayer.online/
–
© 2021, @BWyche. All rights reserved.