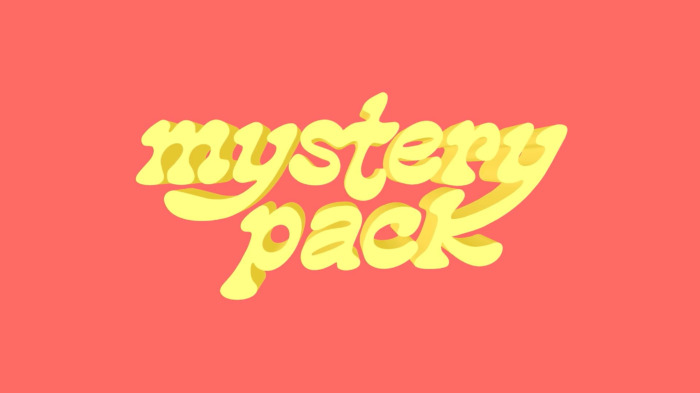 Red Bull unveils details for the final episode of the latest season of its original music production series, Red Bull Mystery Pack.In each episode, a producer is invited into Red Bull's whimsical and custom-built personal studio and challenged to think outside the box to create a new, studio-ready track from scratch using only a sample pack of ten random sounds provided by Splice. 
In a new episode released today, viewers can watch chart-topping hip-hop producer, Danny Wolf take on the Mystery Pack challenge with ten new sounds including some extraterrestrial beats combined with his signature "Danny I See You" tag, all provided by Splice.  The Mexico-City born producer is known for his show-stopping beats and memorable credits with Gucci Mane, Lil Pump, Lil Tecca, Lil Uzi Vert and more.
DRAMA Musical duo comprised of soulful songbird, Via Rosa and chart-topping producer, Na'el Shehade, (noted for his work on Chance the Rapper's "Acid Rap" mixtape as well as Kanye West and more) who converge musical forces to create a perfect alchemy of gospel-tinged R&B, hip-hop and house. The duo also released a new remix of "Give No Fucks," featuring veteran DJ, Justin Martin and will be playing this year's Outside Lands Festival and more.
KVYREN LA gold-certified producer, KVYREN, known for her work on tracks like Jack Harlow's "Smells Like Incense," Luh Kel's "Promise" and Tierra Whack's hit, "Only Child." The melodic queen also just dropped a custom sample kit called 'Queen of Hearts' with Splice.
Taking viewers on a visual journey inside the creative flow of music production, Red Bull Mystery Pack spotlights a producer's process as they experiment, tweak and play with the sounds delivered to them at the start of each episode to create their own new studio-ready beat and how they get there is totally up to them.
The new season of Red Bull Mystery Pack was announced last month and includes new episodes featuring Kato and the Track , LA gold-certified producer KVYREN and whimsical Chicago duo, DRAMA. To watch all episodes of Red Bull Mystery Pack, visit Red Bull Music on YouTube. 
© 2021, Seth Barmash. All rights reserved.