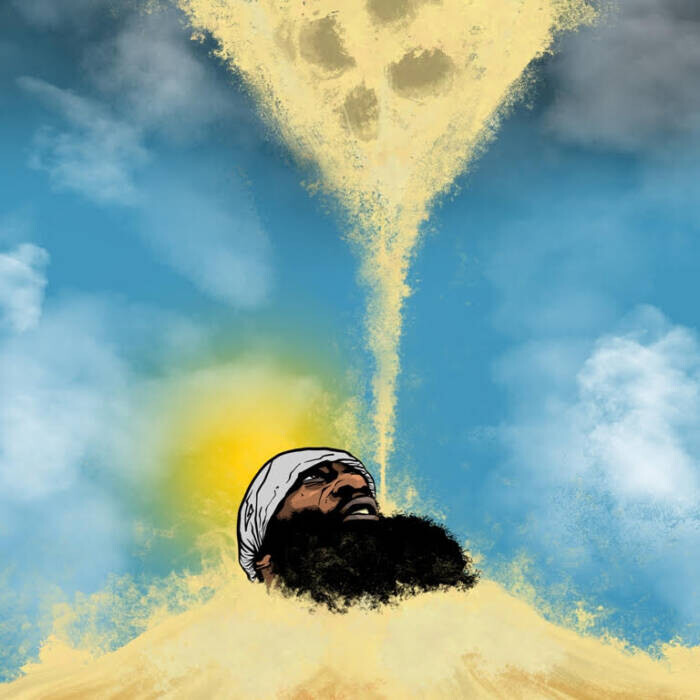 Born and raised in Philadelphia, Dark Lo is best known for bringing his signature gritty delivery and street bars over smooth, soulful production. Also known as "The Crook", Dark Lo spent the majority of his young adult life in and out of prison.
Over the years, Dark Lo has proceeded to release several acclaimed projects and was named one of Complex's 'Underground Rappers You Should Know'. Currently, Dark Lo is embroiled in two high-profile Federal cases (his own and AR-Ab's) and on house arrest awaiting sentencing, which Complex covered in great depth with its recent feature on Lo.
With his new project, Borrowed Time, a collaborative project which is completely produced by Harry Fraud arriving at midnight, Dark Lo x Harry Fraud release one more single, "Missing Summers," featuring Boldy James before its imminent arrival.
Dark Lo x Harry Fraud's Borrowed Time will be released on 5-21-21.
Stream Dark Lo X Harry Fraud Feat. Boldy James "Missing Summers": https://www.youtube.com/watch?v=bNXCjIrR2EI
You can now purchase, pre-order, add and favorite Dark Lo X Harry Fraud's Borrowed Time at your preferred DSP: https://orcd.co/borrowtime
Borrowed Time TRACKLISTING
Daily Prayers
Premonition
Shots Ringing
Vultures feat AR-Ab
Right Left Interlude
Blicky
Missing Summers feat Boldy James
Auntie Had Withdrawals
Careless
***All Tracks Produced By Harry Fraud
For More Information:
Follow Dark Lo:
https://www.instagram.com/darklo/
Follow Harry Fraud:
https://www.instagram.com/harryfraud/
Follow Boldy James:
https://www.instagram.com/boldyjames/
© 2021, Seth Barmash. All rights reserved.