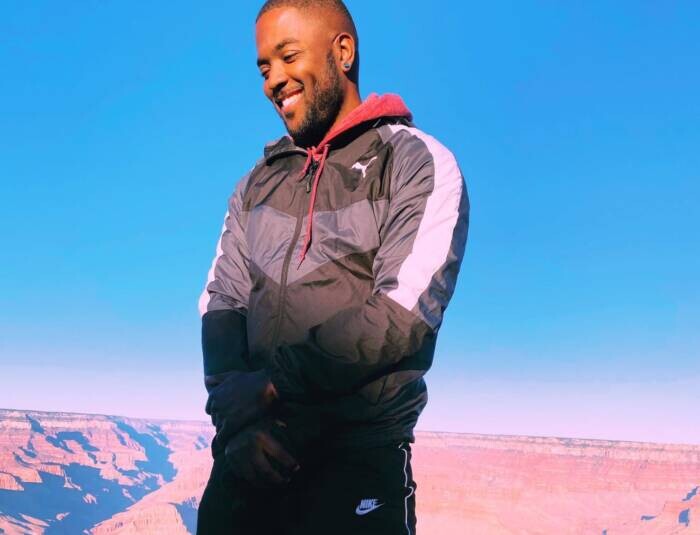 The Los Angeles born and raised artist DeVon True has recently released  his new track "Adamsville" featuring another legendary rapper Que Tha  Poet. DeVon True is a soulful musician and has all the makings of hit  records. Born in a family of musicians, DeVon received enriching  guidance from his father and brother who also carved a niche in the music  industry for themselves. The last few years he has been focussing on his  inner energy and reflecting growth as an artist. 
He has so far unveiled three tracks and all of them have an infectious  hook and mind blowing cinematic and celebratory visuals in common.  With over thousands of monthly listeners on Spotify and more on  youTube, DeVon has successfully launched his career in the rap industry  within a short span. Analysing his past record in the industry, he will soon  be seen as having earned his place alongside the top ten in Billboard. 
DeVon's music has reached enormous heights and his breakout single  'Odyssey' has over 300k streams today. He reinvigorated his fanbase with  the release of his new track in 2021. The track 'Adamsville' is a perfect  example of the free-flowing electing style of DeVon, mixed with a touch of  fun and exciting cinematography. "I wanted to create something that felt  like an alternate dimension," DeVon quoted. It shows off a fresh and  renewed outlook towards Halloween and he is definitely emerging as one  of the integral voices of 2021.  
The song 'Adamsville' details the festive and spooky vibes of Halloween  serving it with the touch of the iconic movie series The Matrix. The idea of  unifying the two, Halloween and The Matrix, and making such a  masterpiece really shows DeVon's unabridged artistry. "I wanted to create  a song that felt like Halloween year long, and the movie Matrix," he  quoted. Halloween is DeVon's favourite holiday season, he added "It's my  favourite holiday because it's the only holiday where we can truly expand  our imagination openly as adults." Talking about Que's appearances as  one of the characters from The Matrix, DeVon jokingly added, "We always  wanted to incorporate that, because Que, he looks like a malnourished  Morpheus." The dynamic duo really hit it off in it. 
'Adamsville' definitely gives out the spooky Halloween vibes. Go check it  out, you'll feel it more than you'll hear it.  
DeVon True x Que Tha Poet – ADAMSVILLE (OFFICIAL MUSIC VIDEO)
© 2021, Seth Barmash. All rights reserved.