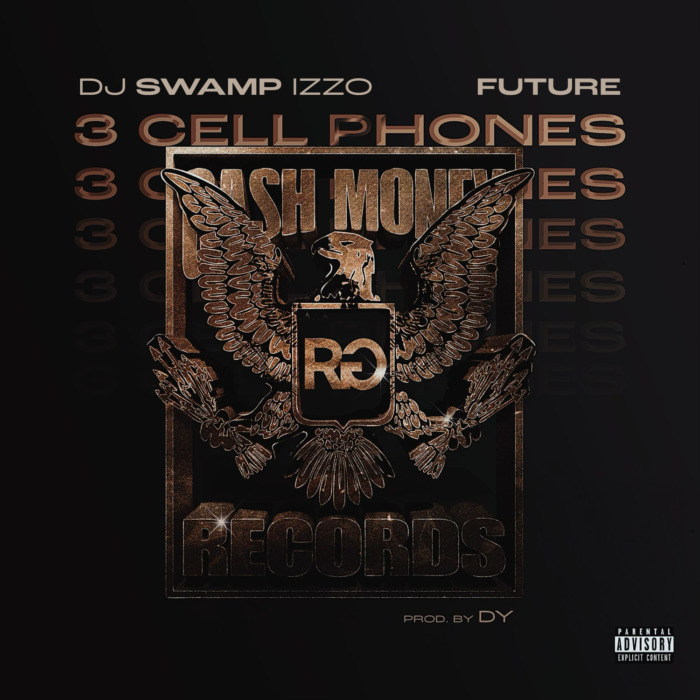 Atlanta-based multiplatinum award-winning DJ, producer, songwriter, A&R, host, and businessman DJ Swamp Izzo unleashes a new single entitled "3 Cell Phones" featuring Future today. It marks his official debut as an artist for Cash Money Records after recently signing to the label. Get it HERE.

Assembled by Izzo, the track charges forward on a club-ready trap beat with raw energy. GRAMMY® Award-winning, multi-platinum superstar Future matches that energy with fierce verses before turning up on the instantly irresistible woozy hook. It stands out as a full-circle moment between these two Atlanta luminaries as Izzo served as Future's first DJ back in the day and helmed some of his seminal early mixtapes.
 
The song paves the way for his forthcoming debut album—coming very soon.
 
Regarding Izzo's official signing, Cash Money Records co-founder Ronald "Slim" Williams stated, "Izzo is a pillar of the Atlanta scene. He's played an important role in launching some of the city's most influential artists, and he's really left his own mark on hip-hop. Now, it's his turn in the spotlight, and he's definitely got the music for it."
 
"Izzo's been a part of our family for a long time now," added Cash Money Records co-founder and GRAMMY® Award-nominated rap icon Bryan "Baby" Williams a.k.a. Birdman. "I've always watched how he moved and what he did. He's put so many major plays in motion throughout Atlanta and hip-hop as a whole. He's also an incredible DJ, performer, and artist. Everybody's about to get to know him in a big way this year."
 
Stay tuned for more very soon from DJ Swamp Izzo.
 
As an award-winning DJ, producer, songwriter, A&R, host, and businessman, DJ Swamp Izzoincites the same "Big Energy" with everything he does. Raised between South Carolina and New York, he settled in Atlanta and linked up with D4L in 2004. He became the multiplatinum group's DJ just as "Laffy Taffy" exploded on the charts. A legendary run of mixtapes followed as he hosted and assembled two projects for Future, four projects for Young Scooter, and four projects for Young Thug, including I Came From Nothing 2—which MTV named one of the "Top 5 Mixtapes of the Year." Additionally, he helmed Soulja Boy's seminal Juice alongside DJ Scream. 
He toured with Lil Wayne and opened for Nicki Minaj and Drake in addition to joining President Barack Obama on a 2009 morale tour of Iraq and Afghanistan. By 2013, he caught the attention of Cash Money Records Co-Founder, Co-C.E.O., and GRAMMY® Award-nominated rap legend Birdman who recruited him as Rich Gang's official DJ. Izzo notably helped assemble Rich Gang's multi-platinum anthem "Lifestyle" featuring Young Thug & Rich Homie Quan. He continued to expand his influence working on records such as BeatKing's smash "Then Leave" featuring QueenDom. He also DJ-ed five nights a week at Atlanta hot spot Blue Flame and opened both Mojo's Restaurant and Lavish Crooks Hair Studio. Plus, you can hear him on Sirius XM and V103 in Atlanta, among other stations. In 2021, he officially linked up with Cash Money as an artist and ignites his next chapter with a series of singles.
© 2021, Seth Barmash. All rights reserved.