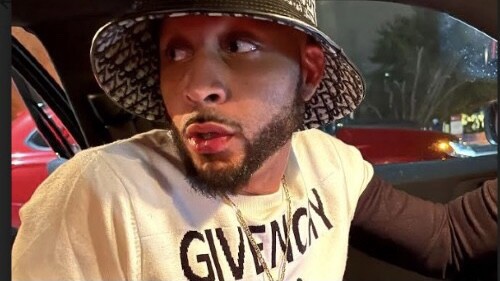 A hard-working artist who has turned his life around. After 13 years in prison, Don Private is back and better than ever. This dedicated artist is putting out track after track, each with an amazing sound and brilliant lyricism. Most recently, he has released his new EP 1229 and a mixtape that features a collection of some of his strongest tracks. Both projects are simply must listen, showing off just who the man behind this music truly is.
Starting off with his debut EP, 1229 is Don Private's first release and a true introduction into who he is as a person and musician. "This is was first project and my introduction into the world. I wanted it to be a serious thing ㅡ I wanted it to paint a picture of me, to tell my audience who I am and what I'm about." This EP is an honest depiction of who Don Private is and gives a clear picture of what you can expect from him as he continues his career.
"I am an authentic artist. I'm real, and there are a lot of artists out there that are singing about things they don't really understand right now. That's not me. I'm an open book, I have nothing to hide and I'm going to share it." Don Private's music is a realistic depiction of who he is. It is honest and relatable in a way that simply adds to the charm of the lyricism and skill he already presents.
Don Private's newest project, his mixtape 1229 Empire, is an amazing addition to his discography. Where his first EP was about his introduction to the industry and to his fans, this project is meant to show his growth over the year between releases. "This is my statement and I want it to be heard and felt by my audience. I want people to know that I am a force to be reckoned with." There is no argument against that statement, especially when you take the time to listen to this project. Don Private does a brilliant job of showing his growth and proving that he is not one to be overlooked.
Not only does he have amazing tracks, Don Private has more than 40 unreleased songs that are already set up for a release. He has so much going for him and so many projects ready for release. Be sure to keep an eye out for Volume two of 1229 Empire. Don Private is always working on growing his label and expanding himself as an artist. On top of this upcoming release and his already amazing collection of released music, his audience should be sure to keep an eye out for more music videos to pair with his tracks and so much more music overall.
Be sure to check out Don Private's music on your favorite streaming site and follow him on social media to be sure to keep up to date with all of the amazing projects he has in the works.
© 2021, Oktane. All rights reserved.