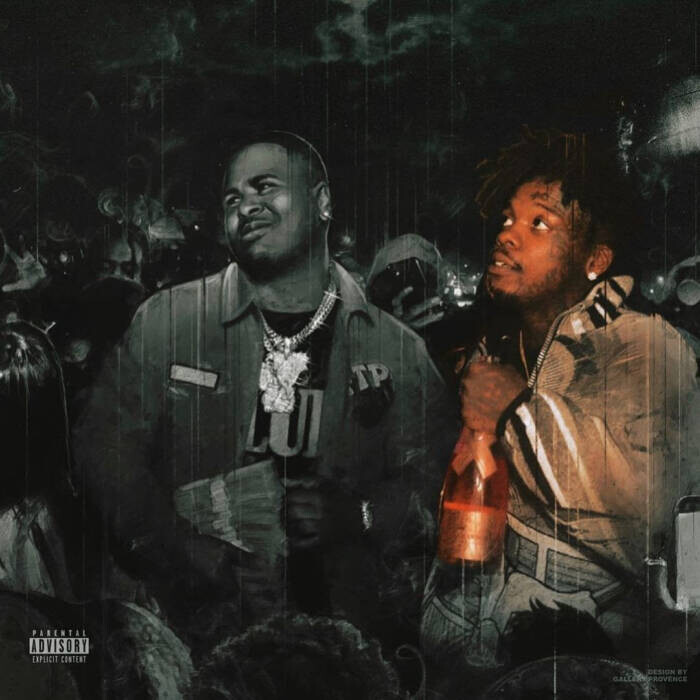 One of rap's most prolific stars, Drakeo The Ruler continues his reign with Ain't That The Truth, his third full-length project of the year. The 17-track release includes feature appearances from EST Gee, Peezy, GrindHard E, and Drakeo's brother and Stinc Team co-founder, Ralfy the Plug. Highlights include the smooth and conversational "Flu Flam A Op," the slick-talking "Stop Cappin," and the fully-loaded Ralfy collaboration "Chops Out."Ain't That The Truth meshes Drakeo's signature frantically nervous delivery with standout production. Always matching the drama and urgency found in the South Los Angeles streets, Drakeo shows growth and evolution with one of his most striking bodies of work to date.
Since his career took flight in 2014, Drakeo has fast become one of rap's most influential voices. The independent star and Stinc Team co-founder showers his fans with volumes of music—released whenever Drakeo feels it's ready. This approach has earned Drakeo over 100 million streams, even amid personal challenges and setbacks. After solidifying a massive base as a DIY upstart, Drakeo was victim to a high-profile arrest and incarceration for a crime he insists that he did not commit. After 34 months behind bars ended abruptly in a plea deal last November, Drakeo returned home to regain his momentum. An anticipated Drake collaboration "Talk To Me" set early 2021 ablaze with over 20 million streams, ahead of two projects, The Truth Hurts which included features from Don Toliver, Icewear Vezzo, and The Stinc Team (Ralfy the Plugand the late Ketchy the Great) followed by the Ralfy duet, A Cold Day In Hell.
© 2021, Seth Barmash. All rights reserved.