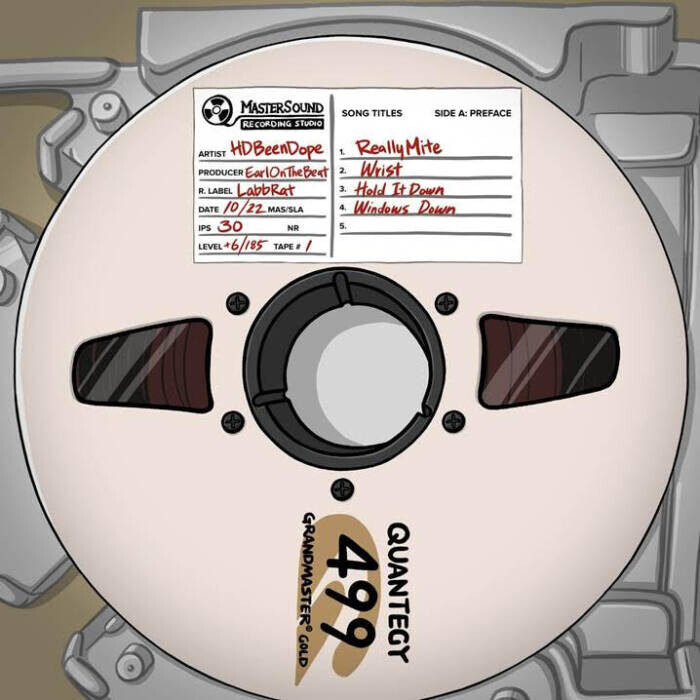 Brooklyn hip-hop artist HDBeenDope and multi-platinum producer, Earl On The Beat announced the release of their forthcoming joint project Side A: The Preface, that includes collaborations with Roc Nation artist Maeta and Landstrip Chip.
In support of the release, HD also dropped a brand-new music video for "Hold It Down (Feat. Landstrip Chip)." Directed by HDBeenDope, the video story tells the theme of "holding it down" through luxurious shopping expeditions with a group of leading ladies before venturing down a boulevard with the top down. The music video closes with colorful visuals, scenic sunset balcony views, blended with a sweet moment between HD and his love interest.
Side A: The Preface is available to stream HERE now
"This project was about getting uncomfortable," said HDBeenDope. "L.A.B.B. (Learn And Become Better) is the motto, which is ultimately about growth. It's in play in my everyday life and especially with this project. Locking in with a producer was different as I'm used to doing everything myself. Earl's sonics forced me outside of my normal approach to making music and I thank him for that."
The highly-anticipated project features previously released standout single "ReallyMite," which HD recently performed on VEVO CTRL Live Session. The release of Side A: The Preface serves as the beginning of a momentous month for HD, chock-full of marquee performances on some of the biggest stages across the country, like Rolling Loud New York slated for the end of October. HD's highly-anticipated live performance later this month marks the rapper's latest milestone act since wrapping up his sweeping college tour covering Richmond University, The College of New Jersey, Denison University, The College of Wooster and many more.
"HD is really talented and we have similar working styles which made it easy for us to collab," said Earl On The Beat.
Side A: The Preface is the multi-faceted powerhouse's first release since he dropped his second project BrokeN Dreams in 2020, followed by the song "Top," featured in Madden NFL 21. The project showcased his signature storytelling style while blending the classic, East Coast sound with a more minimalist trap approach. The project also featured appearances from Rodes Rollins, Mayila and Maeta, as well as the fan-favorite single "Die With Me," cultivating critical acclaim from HYPeBEAST, DJBooth, XXL and more.
Over the course of 2019, he released a series of one-off singles including "Cayman," "Rev Run," and the massive hit "BYRD," a no-holds-barred trap-influenced song that's earned over 23 million streams and views to date and also featured in Madden NFL 21.
Side A: The Preface Tracklist
ReallyMite
Wrist
Hold It Down (Feat. Landstrip Chip)
Windows Down (Feat. Maeta)
© 2021, Seth "Digital Crates" Barmash. All rights reserved.