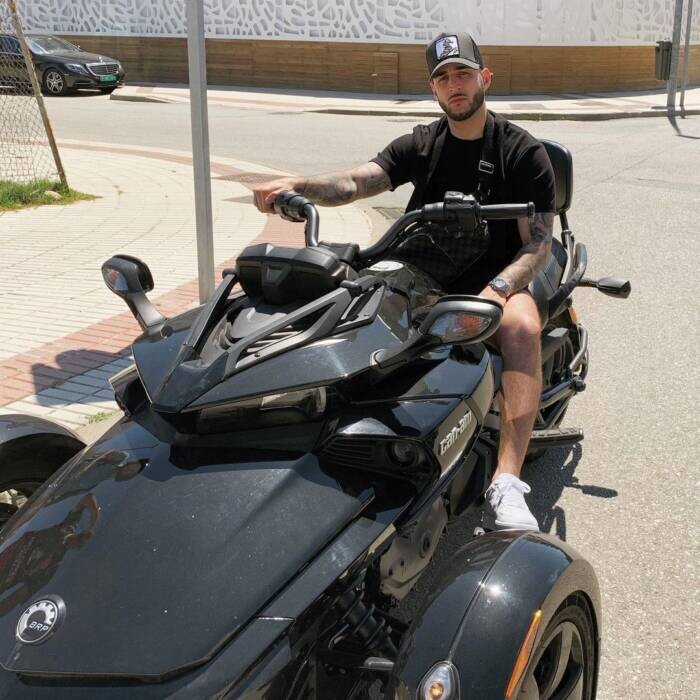 Director Ali is a renowned producer, video director, and brand manager. He has mastered the art of bringing songs to life through music visualization. Director Ali ventured into the music industry back in 2011 as an artist, where he had a decent run.
However, personal reasons compelled him to move on from his career as an artist. It was the same time when his younger brother, B Young, was launching his music catalog. He offered to give a hand, and what started as help turned into a management deal. They together built the partnership into creatively directing B Young's entire movement. Ali took care of all visual matters while his brother, B Young, handled the audio side. They carried on with the partnership for numerous years and blew up in 2017-2018, gaining a global audience.
Since then, Director Ali has worked with several bigger productions and record labels which elevated his understanding of the music video scene. He is the brand manager and creative director for B Young, taking care of all his video matters. He continues learning and building his musical toolbox, allowing him to produce, shoot, and direct his videos.
Managing artists got him into video music as he felt like other directors were not doing enough branding for the artists. He believes that it's important to understand the brand and the character of a musician and represent them well. With a passion for visual representation and branding, Director Ali braced for the challenge, picked up a camera, and went for it.
A master of his craft, Director Ali does not rely on a particular type of camera for his work. He has tried almost all of them, from the reds to DSLRs but realized that convenience is the key in his work. He uses any equipment that makes his job more manageable as he operates as a one-person team. The Ronin-S is his gimbal of choice, and he is currently using the Sony Alpha 7S III. He is most comfortable using Adobe Premiere Pro while editing the videos, and it's the only program ever-present within his tools.
Director Ali explains that these tools allow you to bring your ideas to life. All tools are essential, but what matters is your idea and imagination.
Though a sought-after professional, Director Ali is particular about the artists he works with. He likes to be involved in the artist's music and careers as well as their videos. This is to understand their character better in building their music videos, creating something that's unique to their style and career.
There is more access to equipment making it convenient for aspiring artists to dip their toes into the industry. Ali views it as the perfect moment for young creatives to showcase their skills by letting their ideas flow. He is also looking to diversify his art and venture into filmmaking. He intends to start by incorporating it into his music videos and gradually take it to actual film production.
Director Ali hopes to work with the likes of Burna Boy, Wiz Kid, and Drake in days to come. In addition, collaborating with some of the big names in the music video scene, such as KLVDR, Meji Alabi, and Director X, is something he is considering. A raw talent with a passion for the cameras, Director Ali is definitely destined for more greatness in the coming years.
© 2021, Brauch Owens. All rights reserved.