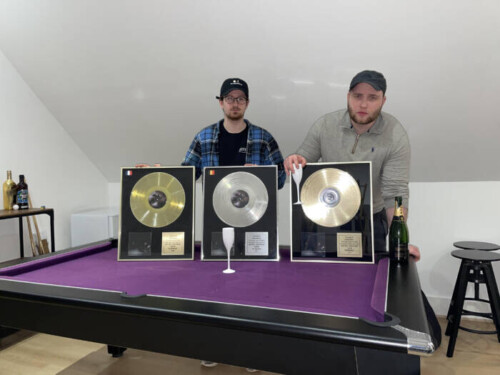 Edward Bruce is a globally celebrated executive music producer. He is the founder of the prominent TMG music label, known for many major music releases. Through his experience, Bruce has a deep understanding of the music industry. He provides unique insight into the industry through the level of success he has gained over the years. Bruce has worked alongside some incredible music brands, such as Red Bull and the BBC. Bruce has grown from executive producing mixtapes to earning platinum, gold, and silver award certifications on major label releases. In addition, he has had a great list of amazing opportunities that some can only dream of.
He shares an incredible and inspirational journey to success in the music industry. A young, determined individual, Bruce set out to establish an independent music label from the start. He did not want to build his foundation through DistroKid or any other traditional sites. He wanted to experience the journey from scratch, and the best way was through a do-it-yourself approach. A relatively quiet individual, Bruce dived in, ready to put in the effort, silently chasing his dream.
Working as an independent executive producer from the start exposed him to real industry happenings. Bruce got first-hand experience of the industry, learning as he progressed. It also presented him with the opportunity to gain a profound knowledge of the supply chain and digital service provider (DSP) deals. More significantly, the do-it-yourself approach helped Bruce understand how the end-user listens to the end product.
To make his dream a reality, Bruce had to invest hundreds of hours working tirelessly to learn everything. He also had to work on his quiet nature and improve his communication skills. Previously, Bruce had been comfortable working alone, creating and solving every issue without help from anyone. However, working in an industry surrounded by passionate artists who know what they want demands a change in character. Artists always prefer certain directions they want to see their works follow, which, sometimes, can be wrong.
Being able to help in these circumstances and communicate when things aren't right proved vital. "Whenever there have been issues, it's all about just fixing them as soon as possible. What do we need to do to get this fixed? This is the first question. Once fixed, we can discuss what happened and look at how it can be prevented in the future," says Bruce
To other producers, Bruce believes that you need to be prepared to walk away when you think you've done enough to better an artist's career. Artists are passionate about what they do, and some people clash.
Bruce is already looking to expand his music label (TMG) by continuing his executive production. He aims to grow, and it won't matter whether it's privately or through a partnership deal with a major label. His objective is to dedicate further resources to the projects he is working on and possibly hit more incredible career milestones.
His relentless passion for success makes him aspire to establish a modern and open space for all artists. His ideal space will be equipped with top-tier recording and production equipment to help more musical talent.  
© 2021, Brauch Owens. All rights reserved.