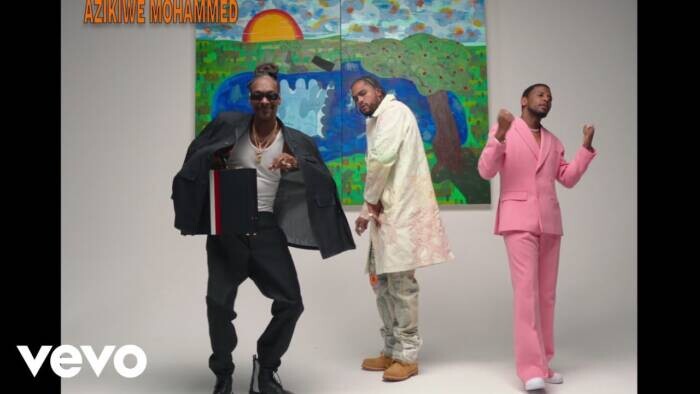 In just the past week, Snoop Dogg debuted his brand new project Algorithm. He developed the project for Def Jam as its Executive Creative and Strategic Consultant, and the album includes collaborations with artists are Benny The Butcher supergroup Mount Westmore with Ice Cube, Mary J Blige, Jadakiss, Ty Dolla $ign, Busta Rhymes, E-40 and Too Short. From tha Streets 2 tha Suites, a full-length album by Snoop that dropped on April 20, will complement Algorithm.
As a follow up to "Make Some Money" from yesterday (Nov. 26), he has released a new video. New York spitters Dave East and Fabolous appear on the track and rap about getting paper while showing off art created by Black artists in the gallery where they are working.
Through different mediums of artistic expression, "Make Some Money" displays a wide landscape of Black cultural excellence. Through the course of the video, notable Black artists such as Azikiwe Mohammad, Brianne Rose Brooks, Mark Thomas Gibson, William Villalongo, and Devin Troy Strother present fine art paintings in their respective fields. Aside from launching Snoopy's clothing online on Cyber Monday, Snoop Dogg will also open his first store in Inglewood to celebrate the video and Black excellence.
© 2021, Jonathan P-Wright. All rights reserved.