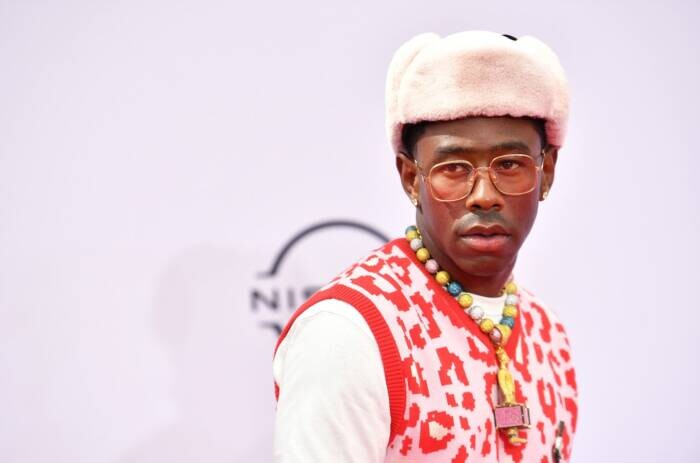 Y'all, Tyler The Creator is on fire. Over the weekend, he released his latest album CALL ME IF YOU GET LOST, which includes sixteen tracks and appearances by artists such as Ty Dolla $ign, 42 Dugg, Lil Wayne, YoungBoy Never Broke Again, Pharrell Williams, Lil Uzi Vert, and DJ Drama With his constant shouts throughout, the last one turns the entire project into a Gangsta Grillz release. 
The following videos are short but sweet "LUMBERJACK," "JUGGERNAUT," and "WUSYANAME," Odd Future alum Tyler drops another video for "CORSO," in which he raps about his wealth, a love triangle, and other aspects of his high-level status: 
Tyler, The Creator and DJ Drama each take the stage for "CORSO" video, which begins with stranded youths watching a party. The video is reminiscent of the scene from "Moonwalker" prior to "Smooth Criminal". An apparent associate watches Tyler jump between tables and couches while his parents are either bewildered or indifferent, during his energetic performance. The clip ends on a guy's face in typical Tyler fashion when the two kids from at the beginning try to enter the building. 
© 2021, Jonathan P-Wright. All rights reserved.