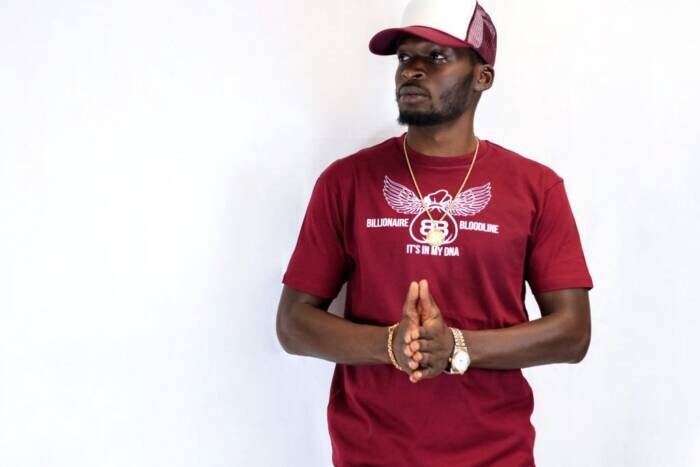 Shajuan Anthony has been on the independent artist grind for nearly a decade at this point making him a talented, seasoned veteran in the game. Right now, he has a brand new single out 'Where You Been', and a new EP on the way. With the new single approaching 10,000 streams on Spotify and more new music on the way, we thought it was a good time to catch up with him and learn more about his story.
In this article, we will look at some of his current released music as well as what's next for the emcee, but let's start at the beginning. In our conversation, he told us how music has been a big part of his life since he was a teenager.
"Since I was 16 years old music has been a major escape for me. My music always comes from real life experiences and relationships that I feel people can also relate to. To me there is no better time in music then today to be able to express yourself to the people."
That start in music came in the city of St. Louis, and Shajuan focused on creating a local following and growing his career. After taking a few years off to focus on his personal life he has come back with a vengeance. Here's what he told us about his break and return now.
"Life hit hard like it does for everyone and I had to take a few years off from my passion to get everything back on track. Fast forward to 2021 and I'm in a new city, Houston Texas, and partnering with a new label "Billionaire Bloodline Music Group."
This obviously takes us to today. We took a listen to a few of his tracks, including 'Where You Been', and we reviewed them below.
'Where You Been'
'Where You Been' has a laid-back feel but still manages to hit like a ton of bricks. The song is centered around a catchy hook but the verses demonstrate Shajuan's prowess both from a lyrical and flowability standpoint. The song has big-time summer club feels to it which seems to fit what the creator himself was going for.
"It's a mid-tempo club track that both the ladies and fellas can enjoy."
If this was his intention then we think he hit the mark here. Check out the visuals for the track below.
'Faded Conversations' has a hypnotic sound to it that fits its name's sake. Shajuan Anthony puts his smooth flow on display on this one that has the sound of a commercially viable hit. The lyrics are a bit toned down from the previous track but still showcase the sophistication that today's hip-hop sound needs.
This is a new school take with the hook from an old-school classic. 'Party People', which pays homage to the 1993 Tag Team hit 'Whoomp There It Is' is the song that this generation deserves. The beat has a charged-up, chopped-up sound that builds on itself much like EDM songs do.
Over the top of it, Shajuan delivers on bar after bar while again providing listeners with a catchy and memorable hook. This song in conjunction with the other three shows off the young artist's talent and versatility that gives him mass appeal.
That ability will help him build out the career that he is looking to create and the year of 2021 looks to be a great launching board for him. At this point, we turned our attention to his future, starting with the upcoming EP.
'Back on Road Pt 2'
With the release of 'Where You Been', the next chapter for Shajuan Anthony is his upcoming EP. We asked him about the release and here were his thoughts.
"The name of the EP is "Back On Road Pt 2" it's the second instalment in the series, recorded at the world-famous Baron Studios in Houston TX. It will be a 6-song breath of fresh air for the music industry. "
Every artist is looking for each release to be a success and to help them hit their long-term goals. Those long-term goals often help us understand the bigger picture of each artist we talk to, so we asked him about what those goals were for himself.
"My goals in the music industry are to get my independent label, Billionaire Bloodline Music Group, off of the ground and to be recognized in the industry as major staple. I'm not really into the "here today and gone tomorrow" motto. I'm setting this up for the long hall.
Goals like these are ambitious and they bring the full story into the focus here. Shajuan is not looking to be just another artist, he is looking to be a force in the music industry. While business acumen and collaborating with other talented artists will play a role in hitting these goals, his solo music career will be the foundation behind it all. We've told you a lot about what we think of him as an artist, but we wanted to give him the stage to tell you in his own words.
"I believe what makes me stand out as an artist is that I'm as diverse as an artist can be while also being true to myself. I have been through ups and downs in life and I'm still here so putting it on records for the masses."
Fighting through our tough times is part of the human experience and that often is reflected in music. That resilience and dedication will help him on his journey through the industry. We find his sound to be refreshing, versatile, and talented. As we worked through his catalog we were thoroughly impressed and eager to share his sound with more people and we hope that's what we did here today.
As 2021 winds down, Shajuan appears to be ready to keep making noise. Follow him with the links below and stay up to date.
Music & Marketing Guy. Co-Founder of De Novo Agency and Songflowr
© 2021, Seth "Digital Crates" Barmash. All rights reserved.