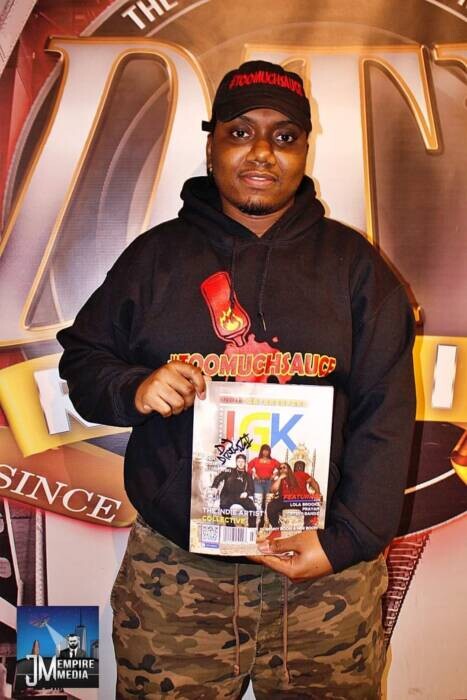 By: Julz Mancini
Infamous Ty, a Flatbush, New York native, has been working diligently to develop a blossoming career in music. He is known for his impeccable work ethic and ability to network. Ensuring that he attends several events in his area and around the country, Infamous Ty has been able to build strong relationships within the independent music scene. Releasing over 7 projects, he utilizes his musical inspirations as the driving force behind his creativity such as, Biggie, Tupac, Cassidy, Jay Z, Fabolous, 50 Cent, and Lloyd Banks, to name a few.
With his consistency, he has been recognized by several platforms such as, Street Khemistry, US 1 Magazine, and Artist's Spotlight. He has also had the opportunity to receive radio play and interviews on Gud Tymes Radio, WVMR, and DTF Radio. As he has built his reputation as an upstanding addition to the indie scene, Infamous Ty has blessed many stages at venues like Blackthorn 51, Brooklyn Nights, Club Redmen, Cafe Sole, The Delancey, West End Lounge, Bar 580, 5 Spot, Tavern Lounge, and Club Meridian. 
It is an absolute necessity to put in the groundwork in the entertainment business. Infamous Ty has proven that he is willing to do what it takes to stand out in a cut throat industry. It has been made clear that it takes more than just talent to shine in the spotlight as an artist. Infamous Ty is certainly someone who has embraced, not only the creative process, but the professionalism it takes to bring his brand to the next level. Be sure to follow him on social media and stream his music!
© 2021, @BWyche. All rights reserved.