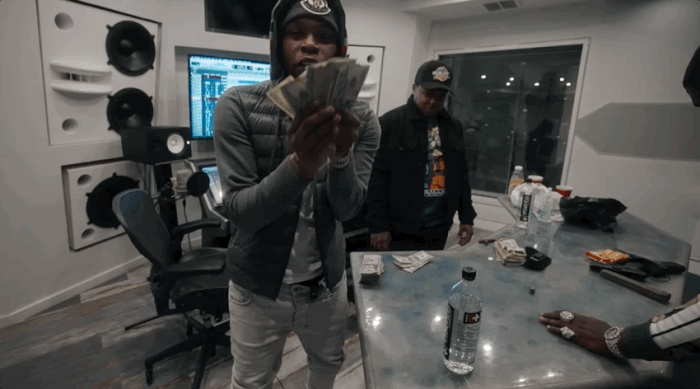 With a humble attitude and an endless flow of too-hard bars, Kenny Muney is the latest Memphis rapper to hear. Having a co-sign from 
Young Dolph
 led to Kenny Muney signing to his Paper Route EMPIRE label. After featuring on the label's compilation tape 
PAPER ROUTE iLLUMINATi, 
Kenny is ready for his spotight moment. Kenny Muney's 
Time is Muney
 releases on November 19th and features a guest appearance from fellow label mate, Key Glock.
Along with the project announcement, Muney shares, "Backend Freestyle," his new video. In the video, Muney finds the perfect balance between hot and cold by heating up the studio with his fire bars and Maruchan instant ramen and cooling it down with the heavy ice hanging from his neck and his crisp Moncler beanie. Although it would be hard to miss the stacks of cash flooding the video, Muney closes out the track with: "I do what I wanna do, Imma rich Black man," in case anyone was doubting his bread.
© 2021, Seth Barmash. All rights reserved.