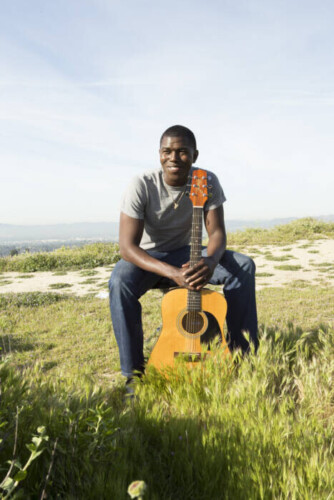 LeRoy Mobley, who once aspired to be a counselor, approaches his music as if you were in a session with him. He sings upbeat and uplifting tunes that will make you feel something while his music plays through your ears. He recently released his new track, "Quality Time," which is a one-of-a-kind smash hit that will leave you coming back for more.
"Quality Time" is all about making time for the people in your life who you love and appreciate. In today's society, too many individuals are caught up in social constructs and lose sight of the truth that you need to spend time with the people you care about. Quality time is an essential component of any human connection and should be treated as such. LeRoy's beautiful voice flows over the music, emphasizing the need for everyone to reflect and make the necessary changes to make it a priority.
"Quality Time" will get you lost in thought about the people you care about. LeRoy Mobley demonstrates his ability to paint a picture with his words, putting him ahead of the other artists in his class. This potential star has a bright future ahead of him since he is only getting started.
Follow LeRoy Mobley on Instagram: @leroymobley
Stream LeRoy Mobley's "Quality Time" on Spotify:
https://open.spotify.com/track/4Zr9KSfhQakwP0GRuD2PtW?si=a43ab63c7cd042b4&nd=1
© 2021, Brauch Owens. All rights reserved.