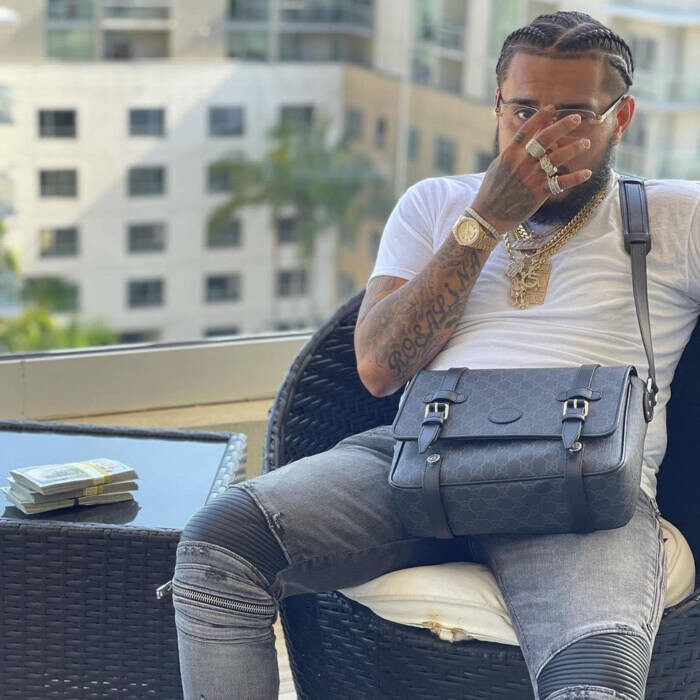 Falling in love with music typically blossoms into a plethora of other interests as a child grows up. With the ambition of becoming a rapper, Foreign Mason AKA Baby Chapo, soon transitioned into a highly sought after industry executive with a wide range of connections and knowledge to assist artists in pursuing a career in music.
The year 2020 concluded with several opportunities and new ventures for Foreign. Not only did he become an A&R but also stepped into the world of social media as an influencer. After meeting with Robert Wilmote (@ndo_champ) the two created a work-out motivation video. Since working with him, Foreign has been a member of the team. In addition to this video, Foreign recalls his first viral video with Kitty Gata (@realkittykitty) and Sara Stone (@starringsara). The content went viral on instagram, Facebook, and Tik Tok!
Due to his success, Foreign was invited to be interviewed on The Michael Blackson podcast on iHeart. Not only does he work hard to shine light on talented artists but he also helps others in the community. Holding a charity at a school for disabled children is surely one moment that stands out to Foreign. He was able to provide toys and Thanksgiving dinners to those in need. As a result of his kind gesture, Foreign later received a letter from the school including handmade posters from the children as a thank you for his hard work.
Working with GBMbabyG, a hip hop artist, and prominent videographer Hollywood Pompeii turned out to be a successful journey. Together, the team had the opportunity to work with Casanova 2x pertaining to a deal. Foreign also landed placement as a character in a music video while in New Orleans titled, "B*tch I Want the Whole Thang" by Rich Boy featuring Willa Boy and BWA Kane.
With all of Foreign's accomplishments thus far, he plans to continue to grow as a person and as a brand. He looks forward to experiencing so much more in life and absorbing as much knowledge as possible in the process. 
© 2021, Seth "Digital Crates" Barmash. All rights reserved.