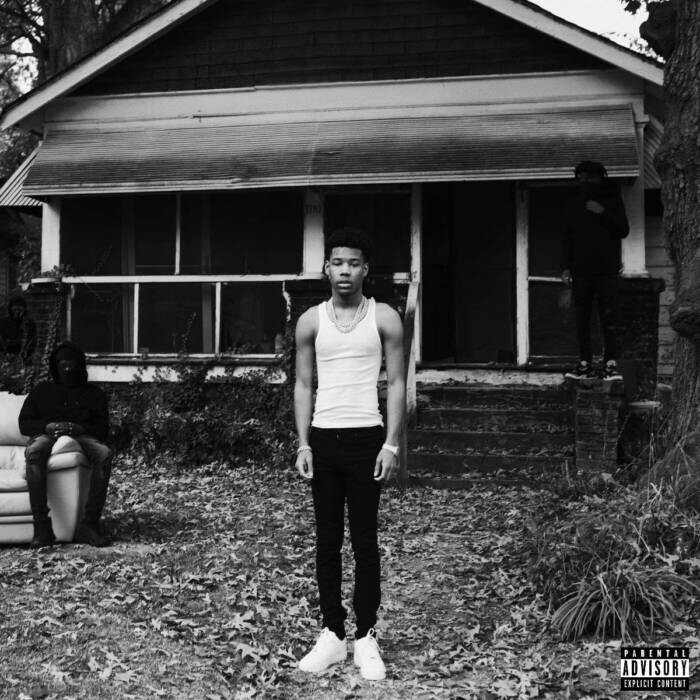 Today, breakout Jacksonville rapper Nardo Wick releases his highly-anticipated debut album Who Is Nardo Wick? via Flawless Entertainment/RCA Records. In little over a year, Nardo has earned a Platinum certification for "Who Want Smoke?, debuted at #17 on the Billboard Hot 100 Chart, and scored features with Future, Lil Baby, G Herbo, Lil Durk and 21 Savage––and now with the release of Who Is Nardo Wick?, Nardo Wick is seizing his defining moment in undeniable fashion. The 18-track album is a collage of sharp flows, exhilarating instrumentals, and cut-throat lyrics––showing the full depth of Nardo's cunning artistry. From start to finish, Who Is Nardo Wick? is a non-stop thrill ride through the mind of Nardo Wick––detailing the vivid imagery and haunting anecdotes of his Jacksonville origins. Outside of the star-studded collaborative singles on the project, Nardo is joined by two of hip-hop's most exciting stars on the project, 2021 XXL Freshman Lakeyah and Memphis's own BIG30––with both tracks further highlighting Nardo's ability to tailor fit his style with any collaborator. "Blam Bloom" is a fiery track that shows Nardo flowing ferociously over pristine production courtesy of the producer FOREVEROLLING. The impressive producer credits don't stop there, with Grammy-winning super-producer Hit-Boy curating the instrumental behind the gripping track "Power", Murda Beatz producing "Poppin Out (feat. BIG30)", & Tay Keith working behind the boards for "Lullaby". The release of Who Is Nardo Wick? is not only a massive moment for Nardo, but Jacksonville as a whole––with both him and the city reaching new heights that will redefine hip-hop in the region forever. Nardo Wick is notorious for moving successfully in silence and letting his music do the talking––and with the release Who Is Nardo Wick?, we are finding out exactly what the superstar hitmaker has to say.
Nardo Wick bursted onto the scene in mid-2020 with a string of releases, including "Lolli", "Slide", and "Came Up." Music gave the shy teen an outlet to channel his angst and was accompanied by a fast-following. Though he's soft-spoken off the mic, when Nardo enters the booth, the raps he produces are dynamic and haunting––a reflection of Jacksonville's turbulent hip-hop scene. Hit-producer Cardo Got Wings laced Nardo for a last-minute request to appear on February's Judas And The Black Messiah: The Inspired Album. That album topped the charts upon release, putting Nardo Wick alongside the biggest stars of Hip-Hop and R&B In 2021, Wick transitioned from making buzzing records to inescapable anthems. "Who Want Smoke?" became a widespread hit, with the track eventually earning a Platinum certification. The song reflected a menacing teen with a no-nonsense approach to life and music balancing between being captivating and fearsome. Wick followed this with the Nick Mira-produced "Pull Up" in July. In August, Nardo released "I Be Chillin", an exciting addition to his growing discography. Then in October, after "Who Want Smoke?" initial explosion, Nardo delivered a new rendition of "Who Want Smoke??" featuring hip-hop's Avengers: Lil Durk, 21 Savage and G Herbo. Not only did Nardo add that star-studded lineup to the hit, but the music video was handled by none other than Cole Bennett and Lyrical Lemonade. Between the remarkable features and cinematic visuals, Nardo set himself up for a certifiable hit––debuting at #17 on the Billboard Hot 100. His most recent single Me or Sum (feat. Future & Lil Baby) is a lavish offering from Nardo and 2 of Atlanta's biggest icons, and yet another example of his knack for collaboration at the highest level.
© 2021, Seth "Digital Crates" Barmash. All rights reserved.