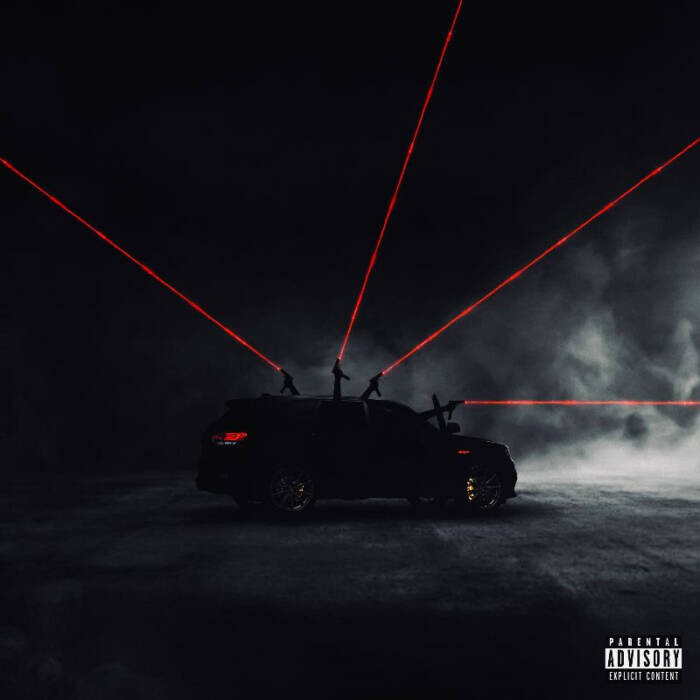 Nardo Wick has just dropped the highly-anticipated new version of his smash-hit "Who Want Smoke??" featuring Lil Durk, 21 Savage, & G Herbo. The track includes a show-stopping verse from Durk, displaying the depths of his fiery and confrontational style, a noteworthy inclusion from 21 Savage reminiscent of his earliest days on the mic, and G Herbo delivering the thrilling and seasoned bars he's renowned for. The song not only capitalizes on the virality of "Who Want Smoke?", but also serves as a masterclass in collaborating from some of the most prominent artists in the game. Each verse builds on the next, with the superstar additions sticking to theme that Nardo laid out on the original "Who Want Smoke?", signaling the unwavering faith that Durk, 21, and Herb have in the 19-year old Jacksonville emcee. This collaboration comes on the heels of Durk & Lil Baby bringing Nardo to perform the viral record at their tour stop in Orlando, receiving an electrifying response from the Floridan crowd. Though the original song has already amassed a whopping 60 million streams and counting, these carefully curated contributions only further solidify "Who Want Smoke??" as one of the biggest records of the year.
"This next chapter of my career is to give every project I work on my full attention. If I want to be proud of all the videos I work on, then I must never rush the process. I want it to be a great viewing experience every time. The goal is to create timeless quality art that inspires and motivates me, and hopefully it can inspire and motivate those beyond me as well. I view the "Who Want Smoke??" video as the opening page of this new chapter."
– Cole Bennett
Nardo Wick bursted onto the scene in mid-2020 with a string of releases, including "Lolli", "Slide", and "Came Up." Music gave the shy teen an outlet to channel his angst and was accompanied by a fast-following. Though he's soft-spoken off the mic, when Nardo enters the booth, the raps he produces are dynamic and haunting––a reflection of Jacksonville's turbulent hip-hop scene. In 2021, Wick transitioned from making buzzing records to inescapable anthems. "Who Want Smoke?" became a widespread hit, achieving over 60 million streams as well as placements on Rap Caviar and Hip Hop Hits. The song reflected a menacing teen with a no-nonsense approach to life and music balancing between being captivating and fearsome. "Who Want Smoke?" is a frequent soundtrack to viral content on social media, with the most recent inclusion being Florida A&M's marching band, the Marching 100, doing a live-rendition of the hit song during the halftime show for their game against Alabama State University. Hit-producer Cardo Got Wings laced Nardo for a last-minute request to appear on February's Judas And The Black Messiah: The Inspired Album. That album topped the charts upon release, putting Nardo Wick alongside the biggest stars of Hip-Hop and R&B. Wick followed this with the Nick Mira-produced "Pull Up" in July. In August, Nardo released "I Be Chillin", an exciting addition to his growing discography.
© 2021, Seth "Digital Crates" Barmash. All rights reserved.